News and press releases from the OSCE's global activities.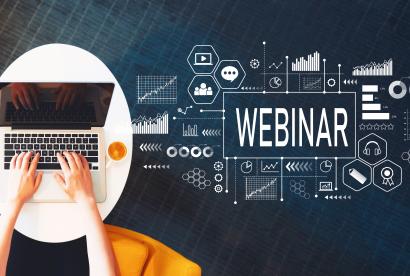 Publishing date:
8 April 2020
Persistent gender inequality might worsen due to the impact of the pandemic caused by the coronavirus if not properly addressed from the beginning, said speakers at the OSCE online discussion held on 7 April 2020. The webinar, organized by the OSCE Secretariat's Gender Section and moderated by OSCE Senior Adviser on Gender Issues Amarsanaa Darisuren, provided a platform for the exchange of ideas and good practices on how to respond to gender-related impacts of COVID-19.
Publishing date:
6 April 2020
Some 150 young scholars (90% female) from 46 OSCE participating States and seven Partners for Co-operation, began the eight-week online training programme on "Conflict Prevention and Resolution through Arms Control, Disarmament and Non-Proliferation in the OSCE Area" on 6 April 2020. The programme is organized jointly with the United Nations Office for Disarmament Affairs in Vienna, thanks to generous contributions of Andorra, Finland, Germany and Switzerland...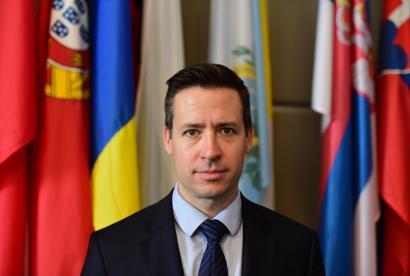 Publishing date:
3 April 2020
Content type:
Press release
VIENNA, 3 April 2020 – Valiant Richey, OSCE Special Representative and Co-ordinator for Combating Trafficking in Human Beings, today issued the following statement, in co-ordination with Albania's OSCE Chairmanship, to the OSCE participating States on the COVID-19 pandemic. He urged that, "it is precisely when our global community is convulsed by a crisis of this magnitude that our obligation to combat the exploitation of vulnerable people becomes most acute"...
Publishing date:
2 April 2020
Content type:
Press release
VIENNA / COPENHAGEN / WARSAW, 2 April 2020 – Noting a troubling rise in domestic violence in relation to the COVID-19 pandemic lockdowns and self-isolation guidelines in many countries, OSCE leaders called today for measures to be taken by governments to protect women and children. They said that unfortunately, for them home is not always a safe haven, as they are the most susceptible to abuse and need increased protection in these extraordinary times and urged authorities to ensure that they are kept safe from abusers.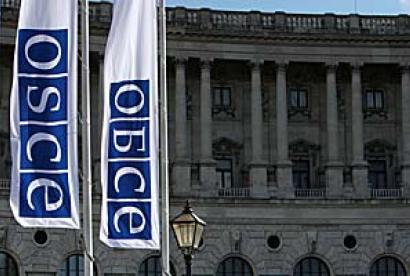 Publishing date:
26 March 2020
Content type:
Press release
VIENNA/TIRANA, 26 March 2020- Chair of the OSCE Permanent Council Igli Hasani, OSCE Secretary General Thomas Greminger, Director of the OSCE Office for Democratic Institutions and Human Rights Ingibjörg Sólrún Gísladóttir, OSCE Representative on Freedom of the Media Harlem Désir and OSCE High Commissioner on National Minorities Lamberto Zannier today sent the following letter to the OSCE Community:
Publishing date:
23 March 2020
Content type:
Press release
TIRANA/VIENNA, 23 March 2020- OSCE Chairperson-in-Office, Prime Minister and Minister for Europe and Foreign Affairs of Albania, Edi Rama, and OSCE Secretary General Thomas Greminger expressed their deep concern that in recent days, the armed formations have prevented the OSCE Special Monitoring Mission to Ukraine (SMM) from crossing the contact line into non-government-controlled areas of eastern Ukraine. They called for urgent steps to ensure the safety of SMM staff and that the SMM is able to continue to operate, while taking into account the need to control the spread of COVID-19...
Publishing date:
20 March 2020
The OSCE today has recorded its first case of COVID-19 involving a staff member at the Secretariat. All necessary protocols have been followed as set out by the Austrian authorities, and the staff member's condition is already improving.