News and press releases from the OSCE's global activities.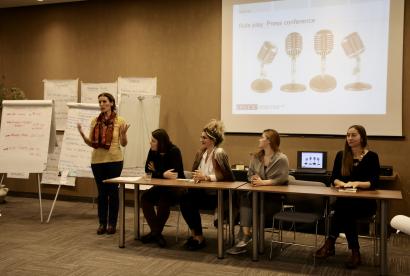 Publishing date:
18 November 2019
Fifteen representatives of civil society and OSCE field operations from across South-Eastern Europe participated in a regional train-the-trainer seminar for future facilitators of courses tailored for women leaders on preventing violent extremism and radicalization that lead to terrorism. The seminar, held in Belgrade from 11 to 16 November 2019, was organized by the Action against Terrorism Unit of the OSCE Transnational Threats Department...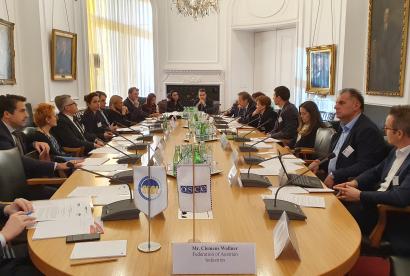 Publishing date:
15 November 2019
Representatives from the private sector, chambers of commerce, and business associations from South-East European countries stressed the importance of attracting foreign investment as a crucial factor for stability in low and middle-income economies as a two-day workshop, organized by the OSCE and the Southeast European Cooperation Initiative (SECI), concluded on 15 November 2019 in Vienna...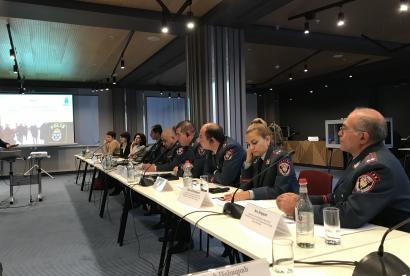 Publishing date:
15 November 2019
Policing public order based on democratic principles was the focus of a roundtable discussion organized by the Strategic Police Matters Unit of the OSCE Transnational Threats Department in Yerevan on 14 November 2019 for 11 high-level Armenian police officers and five Members of Parliament from the Standing Committee on Defence and Security...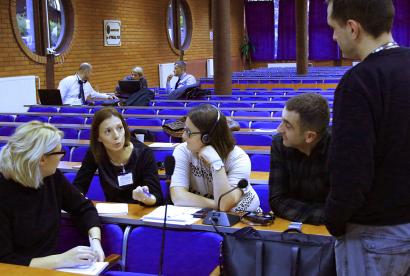 Publishing date:
14 November 2019
The OSCE Mobile Training Team delivered an interactive training course on the identification of foreign terrorist fighters (FTFs) for 25 first- and second-line Serbian border officers as well as officials of the country's Security Information Agency from 12 to 14 November 2019 in Belgrade...
Publishing date:
14 November 2019
Content type:
Press release
TASHKENT, 14 November 2019- Judges of the highest criminal courts from 23 countries gathered for a two-day OSCE-wide conference on the role of the judiciary in combating trafficking in human beings that concluded today. The participants discussed current human trafficking-related challenges and ways to foster the implementation of OSCE commitments. Strengthening the role of the judiciary as a part of the criminal justice system as a way to effectively combat trafficking in human beings was also discussed.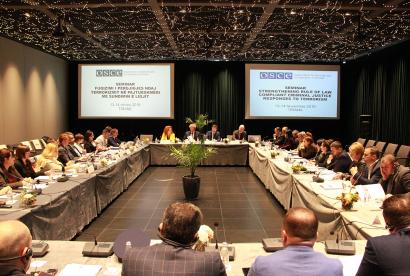 Publishing date:
14 November 2019
Strengthening rule of law-compliant criminal justice responses to terrorism was the aim of a two-day seminar which concluded on 14 November 2019 in Tirana. Over 40 Albanian practitioners from relevant government agencies, the Bar Association and civil society representatives attended the seminar...
Publishing date:
12 November 2019
Enhancing water diplomacy as a way of improving transboundary water co-operation is the focus of a workshop that is taking place on 12 and 13 November 2019 in Strasbourg, France.