News and press releases from the OSCE's global activities.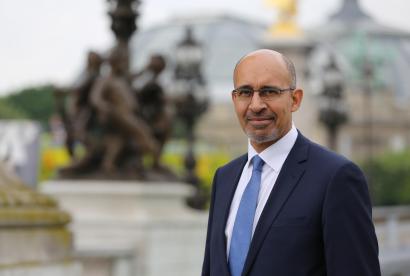 Publishing date:
2 July 2020
Content type:
Press release
VIENNA, 2 July 2020 – The press is in danger in too many places in the OSCE region, said OSCE Representative on Freedom of the Media, Harlem Désir, as he presented his biannual report to the OSCE Permanent Council in Vienna today. The COVID-19 pandemic has only aggravated this situation, as it amplified existing trends and added a new layer of problems to the existing ones, including the dire economic situation many media are currently facing...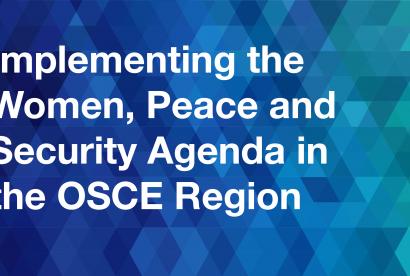 Publishing date:
2 July 2020
Collecting and making available sex-disaggregated data and analyses, ensuring financial resources for making the women, peace and security agenda a reality on the ground, as well as building knowledge and skills of local decision-makers and civil society actors are ways for international organizations and donors to contribute to the implementation of women, peace and security (WPS) resolutions beyond national capitals. These were the conclusions reached during the online event held on 1 July 2020.
Publishing date:
1 July 2020
Content type:
Spot report
At 19:10 on 30 June, the SMM lost video feeds from its two daylight cameras, located on top of one of two 50m concrete towers at the Oktiabr mine, about 1km east of the contact line, in a non-government-controlled area, about 1km south-west of Vesele (non-government-controlled, 9km north-west of Donetsk)...
Publishing date:
1 July 2020
Content type:
Daily report
Summary Compared with the previous reporting period, the SMM recorded more ceasefire violations in both Donetsk and Luhansk regions. Members of the armed formations continued to deny the Mission passage at a checkpoint along an official crossing route in Luhansk region.* The Mission continued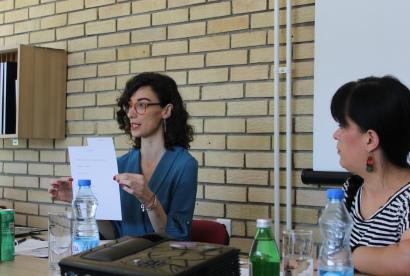 Publishing date:
1 July 2020
Ensuring accessibility for all voters at polling stations is essential and the responsibility of election commissions. This was the conclusion of representatives of the Montenegrin State Election Commission at a workshop organized by the Association of the Blind of Montenegro on 30 June in Podgorica...
Publishing date:
1 July 2020
Content type:
Press release
COPENHAGEN/NAPLES/NEW YORK, 30 June 2020 – On the occasion of the International Day of Parliamentarism the United Nations Office of Counter-Terrorism (UNOCT), the OSCE Parliamentary Assembly and the Parliamentary Assembly of the Mediterranean (PAM) co-organized an online event on the role of parliamentarians in countering terrorism in the context of the COVID-19 pandemic. The objective of the event was to deepen co-operation in response to the ongoing threat posed by terrorism and violent extremism in the midst of the unprecedented crisis all nations face...
Publishing date:
30 June 2020
Content type:
Daily report
Summary Compared with the previous 24 hours, the SMM recorded fewer ceasefire violations in both Donetsk and Luhansk regions. Members of the armed formations continued to deny the Mission passage at checkpoints along official crossing routes in Donetsk and Luhansk regions.* The Mission continued