News and press releases from the OSCE's global activities.
Publishing date:
29 June 2017
The first of five workshops on Open Government Partnership (OGP) at the local level was held on 28 June 2017 in Vranje for representatives of local municipalities from Pcinja and Jablanica....
Publishing date:
19 June 2017
A series of training sessions for state and municipal civil servants on the application of a newly adopted law "On state civil service and municipal service" started on 19 June 2017 in Bishkek...
Publishing date:
10 May 2017
Content type:
Press release
TASHKENT, 10 May 2017 – OSCE PA President Christine Muttonen concludes today a three-day visit to Uzbekistan, during which she has discussed the country's ongoing reforms and potential areas for co-operation with the OSCE and the Parliamentary Assembly...
Publishing date:
3 May 2017
Some 30 officials representing financial institutions, relevant ministries, law enforcement and regulatory bodies of Turkmenistan participated in an OSCE-organized seminar on best practices in combating the financing of terrorism that concluded on 3 May 2017 in Ashgabat...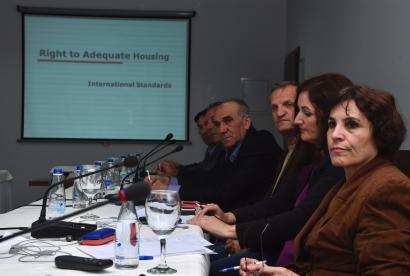 Publishing date:
7 April 2017
The last in a series of five training courses organized by the OSCE Mission in Kosovo and the Ministry of Environment and Spatial Planning for some 150 municipal officials responsible for social housing and drafting respective three-year plans concluded on 7 April 2017 in Prishtinё/Priština...
Publishing date:
6 February 2017
Content type:
Press release
COPENHAGEN, 2 February 2017 – In response to an executive decree adopted late Tuesday night by the Romanian government that relaxes criminal punishments for charges of abuse of power and conflicts of interest, the Chair of the OSCE Parliamentary Assembly's economic and environmental committee, Portuguese parliamentarian Nilza Sena, said today that Romania must not backslide in the fight against corruption.
Publishing date:
19 December 2016
An OSCE-supported anti-corruption course was introduced at the National School of Judges of Ukraine on 9 December 2016 as a new tool to increase judicial integrity and accountability...