News and press releases from the OSCE's global activities.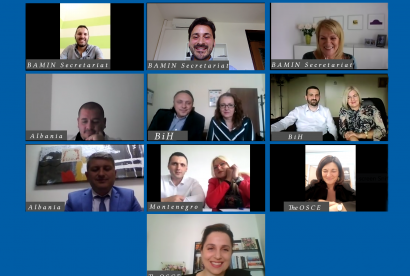 Publishing date:
4 June 2020
The Balkan Asset Management Interagency Network (BAMIN) Steering Group held an online meeting, supported by the OSCE, on 3 June 2020...
Publishing date:
3 June 2020
A three-day online training course aimed at strengthening the capacity of Turkmenistan to counter terrorist financing was organized from 1 to 3 June 2020. Eighteen experts and practitioners from the Financial Monitoring Service under the Ministry of Finance and Economy, the Ministries of Internal Affairs and of National Security, and the Prosecutor's Office of Turkmenistan participated in the course...
Publishing date:
2 June 2020
Seventeen young men and women from across North Macedonia participated in an online capacity-building training course for youth leaders on preventing violent extremism and radicalization that lead to terrorism (P/CVERLT). The OSCE Mission to Skopje organized the course, held from 19 May to 2 June 2020, with technical support provided by the Action against Terrorism Unit of the OSCE Transnational Threats Department. The course builds on a module delivered in February...
Publishing date:
29 May 2020
Preparations for the first ever Albanian anti-trafficking simulation-based training started at an online meeting on 29 May 2020. The OSCE Presence in Albania and the Office of the OSCE Special Representative and Co-ordinator for Combating Trafficking presented Albania's group of experts that will design the specific training for Albania with the methodology of this flagship OSCE approach to capacity-building in this field...
Publishing date:
29 May 2020
Content type:
Press release
COPENHAGEN, 29 May 2020 – Addressing the leaders of the OSCE Parliamentary Assembly in an online forum today, OSCE Secretary General Thomas Greminger discussed the challenges that COVID-19 is posing to multilateral diplomacy and highlighted how the OSCE has responded with flexibility and resilience in the face of the crisis...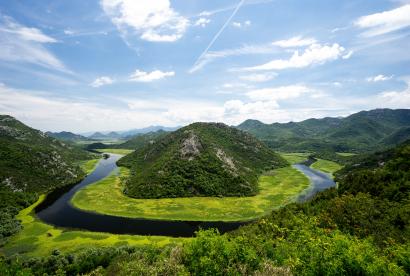 Publishing date:
27 May 2020
Content type:
Press release
VIENNA, 27 May 2020 – Some 80 participants, representing a wide variety of sectors, and stakeholders from the OSCE participating States in South-Eastern Europe convened today in an online webinar to discuss climate change and security in the region...
Publishing date:
25 May 2020