News and press releases from the OSCE's global activities.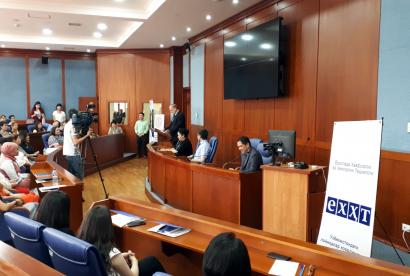 Publishing date:
24 June 2019
The OSCE Project Co-ordinator in Uzbekistan organized a three-week training course from 10 to 29 June 2019 in Tashkent, targeting some 200 junior and mid-level female managers from Uzbekistan and Kazakhstan...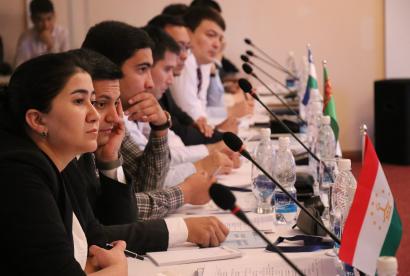 Publishing date:
24 June 2019
The Fourth International Summer School for Junior Diplomats from Central Asia, Afghanistan and Mongolia, supported by the OSCE Programme Office in Bishkek, is taking place from 24 to 29 June 2019 in Issyk-Kul, Kyrgyzstan...
Publishing date:
24 June 2019
The OSCE completed its third cascade training conducted for Tajik border officials from 17 June to 22 June 2019 in the town of Khorog, Tajikistan. The training was the last of a series of similar courses conducted earlier this year in the Khatlon and Sughd regions of Tajikistan. All courses were conducted by national experts of the Tajik Border Troops who are alumni of previous OSCE courses.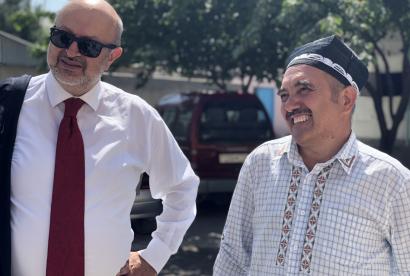 Publishing date:
24 June 2019
OSCE High Commissioner on National Minorities (HCNM) Lamberto Zannier visited Tajikistan from 18 to 22 June 2019, where he continued to promote the adoption of multilingual education that achieves a balance between ensuring that minorities are able to learn in their own languages and making them
Publishing date:
24 June 2019
Content type:
Press release
NUR-SULTAN, 24 June 2019 – An OSCE-organized week-long simulation exercise on how to identify and rescue victims of human trafficking kicks off today at the Regional Hub for Countering Global Threats in Nur-Sultan. More than 70 professionals from law enforcement, labour inspectorates, border and migration authorities, prosecutorial offices, NGOs and public social services from 17 OSCE participating States are participating in the live-action training...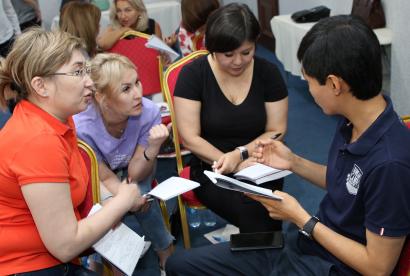 Publishing date:
24 June 2019
An OSCE-supported train-the-trainer course on effective teaching skills for representatives of the legal profession concluded on 22 June 2019 in Almaty, Kazakhstan.
Publishing date:
24 June 2019
The second Model OSCE conference in Bosnia and Herzegovina (BiH) concluded on 22 June 2019 in Banja Luka. Over 35 participants from Serbia, Croatia and the host country BiH gathered to enhance their theoretical and practical knowledge about the history, role and functioning of the OSCE and the work of its Permanent Council and field operations, particularly with regards to conflict prevention...