News and press releases from the OSCE's global activities.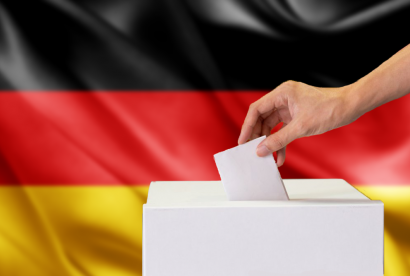 Publishing date:
17 March 2022
The 26 September 2021 elections to the German Parliament (Bundestag) were generally well organized, and the election administration enjoyed stakeholder confidence notwithstanding some procedural issues reported and observed in Berlin. Overall, the postal voting system contains sufficient safeguards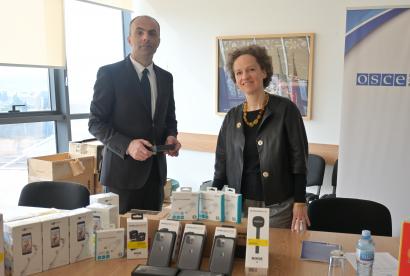 Publishing date:
17 March 2022
Supporting journalists of the national public service broadcaster – Radio Television Montenegro (RTCG) to report reliable, balanced news where facts are checked is the core to the OSCE Mission to Montenegro's programme to support freedom of the media. Complementary to this is the provision of
Publishing date:
17 March 2022
A three-day train-the-trainer course on undertaking effective investigations in the course of an unfolding terrorist attack for Bosnia and Herzegovina (BiH) concluded on 24 February 2022 in Vienna. The course was the third of its kind for BiH as part of sustained efforts by the OSCE and the United Nations Office on Drugs and Crime (UNODC) to better counter terrorist financing and build training capability for the country.
Publishing date:
16 March 2022
Content type:
Press release
VIENNA, 16 March 2022 — The OSCE Representative on Freedom of the Media, Teresa Ribeiro, today reiterated her call to free all journalists and other media workers who have been sentenced, arrested or detained in Belarus.
Publishing date:
16 March 2022
Content type:
Press statement
WARSAW, 16 March 2022 – After two democratically elected mayors in the Ukrainian cities of Melitopol and Dniprorudne were forcibly removed from office, kidnapped and remain at risk of torture, the OSCE Office for Democratic Institutions and Human Rights (ODIHR) is increasingly alarmed by the impact of Russia's military attack on the country's democratic institutions.  
Publishing date:
16 March 2022
Twenty-two young officials working in Kazakhstan, Kyrgyzstan, Tajikistan and Uzbekistan's presidential administrations, parliaments, government agencies, research and academic institutions are taking part in a five-day Young Policy Advisers Course (YPAC) from 14 to 18 March in Tashkent, Uzbekistan.
Publishing date:
16 March 2022
Content type:
Press release
NEW YORK, 16 March 2022 — We need to engage in closer cooperation with international institutions to stop the aggression against Ukraine and Russia must face consequences of its actions. This was the message underlined by Chairman-in-Office and Poland's Minister for Foreign Affairs Zbigniew Rau as he concluded his visit to United Nations headquarters in New York.