News and press releases from the OSCE's global activities.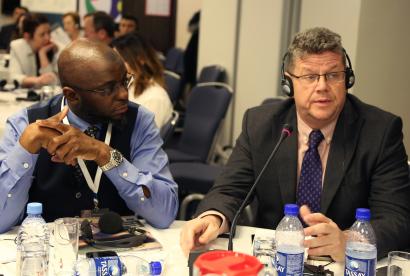 Publishing date:
11 December 2018
An OSCE-supported seminar on assessing and managing the risks of violent extremist prisoners, including the rehabilitation of returning Foreign Terrorist Fighters, concluded on 7 December 2018 in Astana...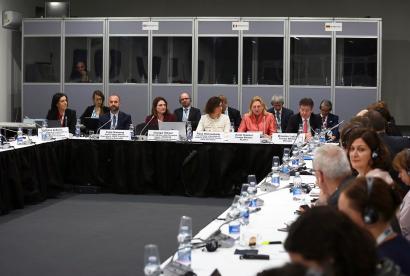 Publishing date:
9 December 2018
Recent advances in the OSCE's pioneering preventive work against violent extremism and terrorism (VERLT) was the topic of a side event at the 2018 OSCE Ministerial Council in Milan on Tuesday, 6 December 2018.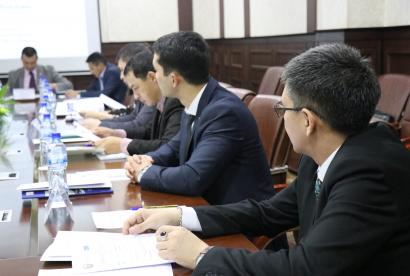 Publishing date:
7 December 2018
On 30 November, the OSCE Programme Office in Bishkek in partnership with the State Committee for National Security (SCNS) held a round table on developing a legal framework for the introduction of an Advance Passenger Information (API) system in Kyrgyzstan.
Publishing date:
4 December 2018
Content type:
Press release
NEW YORK, 3 December 2018 – Strengthening the OSCE Parliamentary Assembly's co-operation with the United Nations was the focus of meetings today in New York. Chair of the OSCE PA's Ad Hoc Committee on Countering Terrorism (CCT) Makis Voridis (Greece) was visiting UN headquarters to discuss the PA's counter-terrorism activities and build synergy on counter-terrorism.
Publishing date:
29 November 2018
Strengthening preparedness and protection against terrorist attacks aimed at critical energy infrastructure was the focus of a risk-assessment and crisis management exercise held in Kazakhstan's capital on 28 and 29 November 2018, organized by the OSCE Transnational Threats Department and the OSCE Programme Office in Astana...
Publishing date:
23 November 2018
Ensuring the protection of human rights when conducting investigations in the counter-terrorism context was the topic of two training workshops for law enforcement officers held in Tirana on 22 and 23 November and in Madrid on 13 and 14 November 2018. The courses were jointly delivered by the OSCE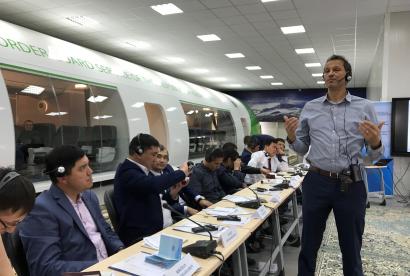 Publishing date:
23 November 2018