News and press releases from the OSCE's global activities.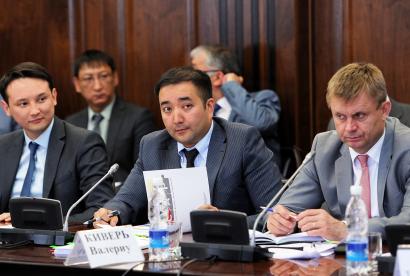 Publishing date:
15 June 2017
The Kyrgyzstan Government's Regulatory Reform Council reviewed on 8 June 2017 the third package of recommendations for improving the legal framework regulating private economic activity, developed under the OSCE Programme Office in Bishkek's project Systematic Analysis of Regulations (SAR)...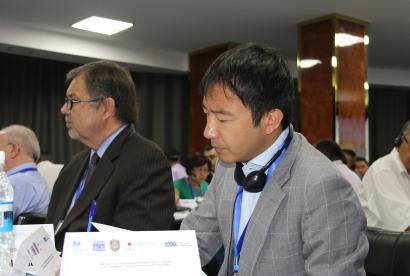 Publishing date:
7 June 2017
More than 70 representatives of Kyrgyzstan's law enforcement bodies, the State Service for the Execution of Punishment (SSEP), the Spiritual Administration of the Muslims of Kyrgyzstan, the expert community and international organizations discussed the issues of violent radicalization in penitentiary facilities on 2 June 2017 in Bishkek...
Publishing date:
27 April 2017
Content type:
Press release
VIENNA, 27 April 2017- Following today's decision of the OSCE Permanent Council in Vienna, the OSCE Centre in Bishkek will be transformed into the "OSCE Programme Office in Bishkek" as of 1 May 2017...
Publishing date:
26 April 2017
An OSCE-supported three-day training course aimed at enhancing journalists' skills in covering security issues concluded on 23 April 2017 in the village of Bulan-Sogutuu, in the Issyk-Kul province of Kyrgyzstan...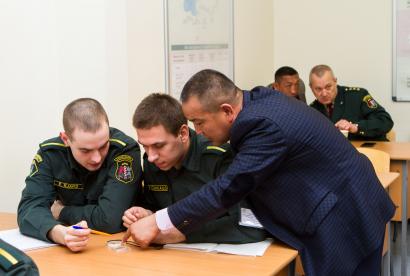 Publishing date:
24 April 2017
The concluding module of a train-the-trainers course for instructors of the Central Asia border institutes was delivered by the OSCE Border Management Staff College at the State Border Guard College of Latvia in Rezekne from 17 to 22 April 2017...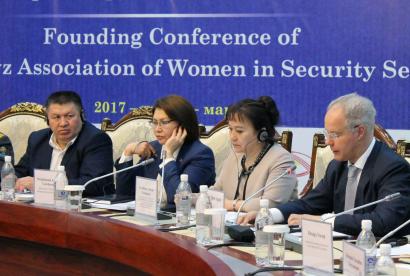 Publishing date:
6 March 2017
The Kyrgyz Association of Women in the Security Sector (KAWSS) was established on 2 March 2017 in Bishkek at a founding conference organized by the OSCE Centre in co-operation with the Kyrgyz Association of Women Police (KAWP), the Presidential Administration, the Parliament, the Defence Council, the Supreme Court, the Government, the Prime Minister's Office, the Interior Ministry and all state security-providing structures. The aim of the Association is to increase the role of women in the security sector governance field. The conference brought together around 100 delegates representing the above-mentioned national stakeholders, civil society and international organizations...
Publishing date:
22 February 2017
The OSCE Centre in Bishkek, with €20,000 donated from the proceeds of the OSCE Charity Ball 2017, launched a project on 15 February 2017 to provide lasting psycho-social relief and assistance to victims of January's Dacha-Suu plane crash on the outskirts of the Kyrgyz capital. The project is being implemented jointly with the Kyrgyzstan-based Child Rights Defenders League and the National Red Crescent Society of the Kyrgyz Republic...