News and press releases from the OSCE's global activities.
Publishing date:
1 April 2019
SKOPJE, 1 April 2019 – A co-ordinated response to existing and emerging transnational threats is the focus of an OSCE-supported regional conference taking place today and tomorrow in Skopje. The event was opened by Zoran Zaev, Prime Minister of North Macedonia, and Ambassador Clemens Koja, Head of the OSCE Mission to Skopje.
Publishing date:
1 April 2019
Content type:
Press release
VIENNA, 1 April 2019- OSCE Chairperson-in-Office Slovak Foreign and European Affairs Minister Miroslav Lajčák yesterday met in Bratislava with Minsk Group Co-Chair Andrew Schofer, of the United States of America, acting also on behalf of Minsk Group Co-Chairs Igor Popov of the Russian Federation and Stéphane Visconti of France, and Personal Representative of the Chairperson-in-Office Andrzej Kasprzyk. The Chairperson-in-Office was briefed on the results of the meeting between President of the Republic of Azerbaijan Ilham Aliyev and Prime Minister of the Republic of Armenia Nikol Pashinyan on 29 March in Vienna, the first meeting of the two leaders under the auspices of the Minsk Group Co-Chairs.
Publishing date:
1 April 2019
Content type:
Press release
VIENNA, 1 April 2019 – Ahead of the first OSCE Supplementary Human Dimension Meeting under the Slovak OSCE Chairmanship, which will focus on tolerance and non-discrimination in Vienna, OSCE Chairperson-in-Office and Slovak Minister for Foreign and European Affairs, Miroslav Lajčák called for more dialogue, respect and closer co-operation in combating intolerance, discrimination and hate crimes...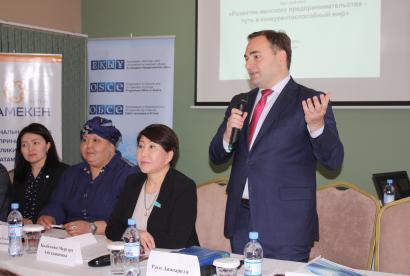 Publishing date:
1 April 2019
Promoting rural entrepreneurship for women was the focus of a two-day training seminar and roundtable discussion co-organized by the OSCE Programme Office that concluded on 29 March 2019 in Shymkent, Kazakhstan.
Publishing date:
30 March 2019
Content type:
Daily report
Compared with the previous reporting period, the SMM recorded fewer ceasefire violations in Donetsk region and more in Luhansk region. The SMM followed up on reports of a woman and a boy injured due to shelling in Sentianivka. The Mission recorded a ceasefire violation inside the disengagement area near Zolote. It observed weapons in violation of the withdrawal lines on both sides of the contact line. The SMM saw anti-tank mines for the first time near Vodiane and Pikuzy. The SMM facilitated and monitored adherence to the ceasefire to enable repairs to essential civilian infrastructure. Restrictions of the SMM's access continued in all three disengagement areas. In addition, it was restricted at a checkpoint near Novolaspa and at a heavy weapons holding area in a non-government-controlled area of Donetsk region, as well as near Zaichenko, Izvaryne and Sievernyi close to the border with the Russian Federation.*
Publishing date:
30 March 2019
Progress on implementing the Federation of Bosnia and Herzegovina (FBiH) Law on Youth in the Herzegovina-Neretva Canton was the main topic of a co-ordination meeting organized by the OSCE Mission to Bosnia and Herzegovina on 29 March 2019 in Mostar.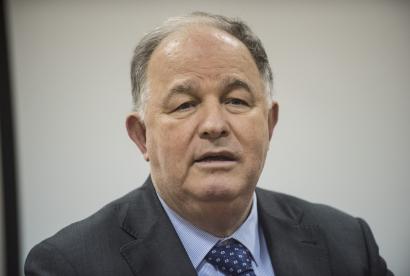 Publishing date:
30 March 2019
Content type:
Press statement
KYIV, 30 March 2019 – The Chief Monitor of the OSCE Special Monitoring Mission (SMM) to Ukraine, Ertugrul Apakan, expressed his gratitude to all 57 OSCE participating States for their support for the Mission, following a consensus decision yesterday to extend the SMM's Mandate for another year.