News and press releases from the OSCE's global activities.
Publishing date:
25 October 2018
One hundred women leaders gathered to explore challenges and ways forward towards women's empowerment and leadership at the second International Forum of Women Leaders in Minsk on 25 and 26 October 2018. The event to help advance gender equality in the OSCE region was co-organized by the OSCE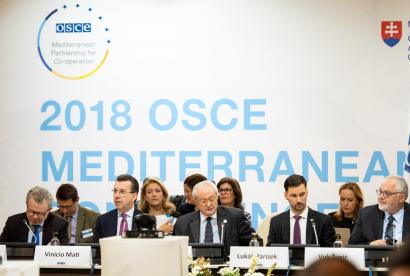 Publishing date:
25 October 2018
Content type:
Press release
MALAGA, Spain, 25 October 2018 – Energy is the fuel that powers economic growth, and as such plays a vital role in the national security of each OSCE participating State and Mediterranean Partner for Co-operation, said participants at today's opening of the OSCE Mediterranean Conference in Malaga, Spain...
Publishing date:
25 October 2018
Content type:
Daily report
The SMM recorded fewer ceasefire violations in Donetsk region and more in Luhansk region, compared with the previous reporting period. It followed up on reports of a civilian casualty in Marinka. An explosion occurred 100m from an SMM patrol, assessed as inside the Stanytsia Luhanska disengagement area. The Mission also recorded ceasefire violations near the Petrivske disengagement area. The SMM's access remained restricted in all three disengagement areas as well as near Zaichenko, Bezimenne, Kozatske and Novolaspa.* The SMM observed weapons in violation of withdrawal lines on both sides of the contact line. It facilitated and monitored adherence to the ceasefire to enable repairs to critical civilian infrastructure in Donetsk and Luhansk regions, as well as to enable demining in Zolote-2/Karbonit and Nyzhnoteple. In Kyiv and Dnipro, the SMM monitored public gatherings against rising gas costs...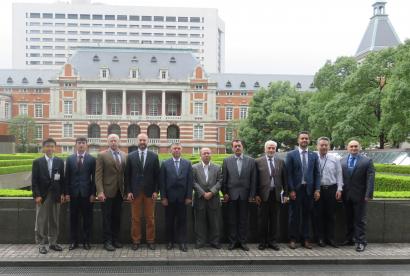 Publishing date:
25 October 2018
Delegations from Tajikistan and Afghanistan led, respectively, by the Commander of the Border Troops of Tajikistan, Colonel-General Rajabali Rahmonali, and the Head of the Afghan Border Police of Islamic Republic of Afghanistan, Brigadier General Abdullah Stanakzai, paid a visit to Tokyo, Japan, from 22 to 30 September 2018. The visit was organized by the OSCE Programme Office in Dushanbe.
Publishing date:
25 October 2018
Content type:
Press release
VIENNA, 25 October 2018 – The OSCE Representative on Freedom of the Media Harlem Désir today expressed his alarm and strong condemnation after an explosive device was sent to CNN's offices in New York, in the United States of America...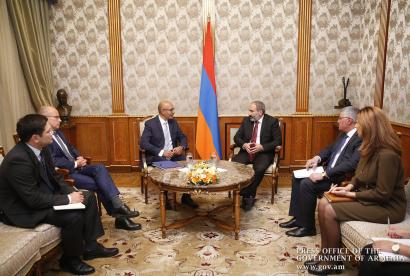 Publishing date:
25 October 2018
Content type:
Press release
YEREVAN, 25 October 2018 – Concluding a two-day visit to Yerevan yesterday, the OSCE Representative on Freedom of the Media, Harlem Désir, welcomed the commitment of the Acting Prime Minister Nikol Pashinyan to strengthen freedom of the media, and encouraged the authorities to undertake additional initiatives...
Publishing date:
25 October 2018
A series of workshops on project management aimed at improving the access of the non-governmental sector to state and local government funding concluded on 24 October 2018. Three hundred and fifty government officials and 250 representatives of civil society organizations (CSOs) took part in the two-day workshops held across Ukraine. They were organized by the OSCE Project Co-ordinator in Ukraine (PCU) in partnership with the country's Presidential Administration and the Ministry of Youth and Sports.