News and press releases from the OSCE's global activities.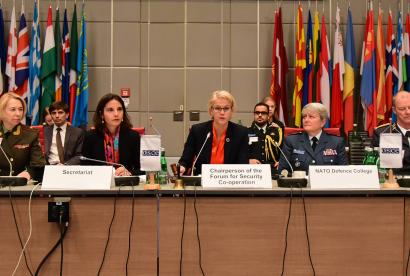 Publishing date:
24 October 2018
Content type:
Press release
VIENNA, 24 October 2018 – How the rights and duties of military, paramilitary and security forces' personnel, including their human rights and fundamental freedoms, are reflected in policy development, training and education programmes, was explored at today's meeting of the OSCE Forum for Security Co-operation in Vienna, held under the Forum's Swedish Chairmanship...
Publishing date:
24 October 2018
Content type:
Press release
COPENHAGEN, 24 October 2018 – The multi-pronged and multi-level responses to migration challenges in Denmark and Sweden have been in focus during a two-day field visit by members of the OSCE Parliamentary Assembly's Ad Hoc Committee on Migration, led by Chair Nahima Lanjri (MP, Belgium)...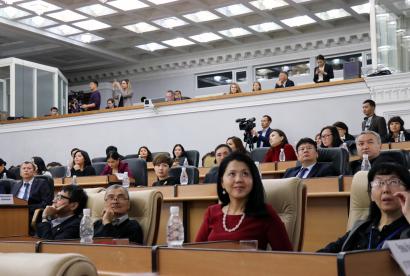 Publishing date:
24 October 2018
Kyrgyzstan' Prime Minister Muhammedkaliy Abylgaziev presented a two-year national action plan (NAP) that aims to increase the accountability of the Government's work in Bishkek on 23 October 2018. The NAP was developed jointly by the Government and civil society within the framework of the Open Government Partnership (OGP), with the support of the OSCE Programme Office in Bishkek.
Publishing date:
23 October 2018
Content type:
Daily report
The SMM recorded more ceasefire violations in Donetsk region and fewer in Luhansk region, compared with the previous 24 hours. It recorded ceasefire violations assessed as inside the Zolote disengagement area and near the Stanytsia Luhanska disengagement area. The SMM's access remained restricted in all three disengagement areas as well as near Zaichenko, Bezimenne, Novoazovsk, Lebedynske, Alchevsk and Bohdanivka.* The SMM facilitated and monitored adherence to the ceasefire to enable repairs to the Petrivske and Aidar water pumping stations, a gas pipeline near Yasynuvata and the Krasnohorivka gas distribution station, as well as to enable demining in Zolote-2/Karbonit and Nyzhnoteple.
Publishing date:
23 October 2018
Content type:
Weekly report
The Observer Mission (OM) continues to operate 24/7 at both Border Crossing Points (BCPs). The overall number of border crossings by persons slightly decreased at both BCPs compared to the previous week...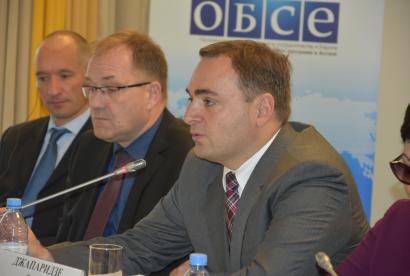 Publishing date:
23 October 2018
The last in a series of three OSCE-supported roundtable discussions on the prospects of agricultural development in Kazakhstan with a focus on recently adopted national standards of organic production and certification concluded on 23 October 2018 in Astana.
Publishing date:
23 October 2018
A delegation of members of Albania's Parliamentary Committee on Productive Activities, Trade and Environment, consisting of representatives of both the ruling majority and opposition parties, participated in a study visit to Lake Constance from 19 to 23 October 2018 to learn about cross-border co-operation with regards to managing the lake. The visit was organized by the OSCE Presence in Albania as part of a custom-tailored programme highlighting multilateral co-operation between parliaments and parliamentary oversight mechanisms...