News and press releases from the OSCE's global activities.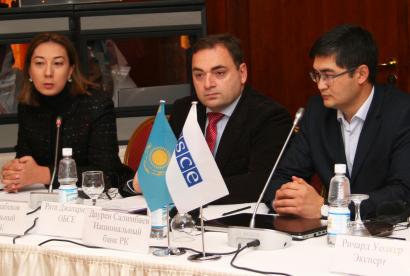 Publishing date:
1 November 2018
An OSCE-supported two-day training seminar for employees of Kazakhstan's Central Bank on the application of a risk-based approach to anti-money laundering and combating the financing of terrorism (AML/CFT) supervision of financial organizations concluded on 1 November 2018 in Almaty, Kazakhstan...
Publishing date:
31 October 2018
Content type:
Daily report
The SMM recorded more ceasefire violations in Donetsk region and fewer in Luhansk region, compared with the previous reporting period. The SMM observed weapons in violation of agreed withdrawal lines on both sides of the contact line. It recorded ceasefire violations and saw Ukrainian Armed Forces personnel inside the Zolote disengagement area. The SMM's access remained restricted in all three disengagement areas; it was also restricted near Novoazovsk, an area close to the border with the Russian Federation, and again near Yuzhna-Lomuvatka and Bezimenne. The SMM monitored adherence to the ceasefire to enable demining activities near Nyzhnoteple and Zolote-2/Karbonit. It facilitated repairs to civilian infrastructure near Artema and in Krasnohorivka, as well as to residential houses in Marinka and Krasnohorivka...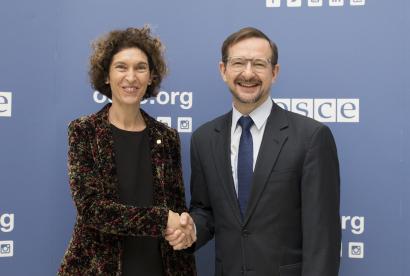 Publishing date:
31 October 2018
Andorra's priorities within international organizations, its foreign policy and engagement with the OSCE were the focus of a meeting between the Minister of Foreign Affairs of Andorra, Maria Ubach Font, and Secretary General Thomas Greminger on 29 October 2018 in Vienna.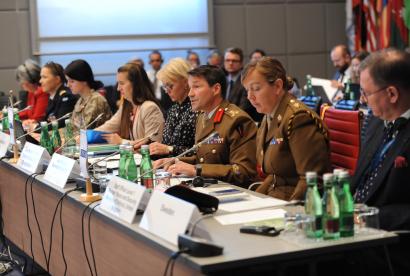 Publishing date:
31 October 2018
Content type:
Press release
VIENNA, 31 October 2018 – A special session of the OSCE Forum for Security Co-operation, held under the Forum's Swedish Chair, today marked the 18th anniversary of UN Security Council Resolution 1325 on Women, Peace and Security – a landmark document, speakers said, which stresses the importance of full and equal participation of women and men in all efforts for the maintenance and promotion of peace and security...
Publishing date:
31 October 2018
Content type:
Press release
TASHKENT, 31 October 2018 – A three-day training course on protecting the rights of alleged victims and accused persons for police investigators from Tashkent and the surrounding area, conducted by the OSCE Project Co-ordinator in Uzbekistan, commenced today.
Publishing date:
31 October 2018
International standards in the area of legal recognition of religious or belief communities and progress towards their implementation in Spain were the focus of an event co-organized by the OSCE Office for Democratic Institutions and Human Rights (ODIHR) in Madrid on 30 October 2018.
Publishing date:
30 October 2018
Content type:
Spot report
On 27 and 28 October, the SMM followed up on its lost long-range unmanned aerial vehicle (UAV). The UAV had gone missing on 27 October at night while it was flying over an area south-east of Nyzhnokrynske (non-government-controlled, 66km east of Donetsk) following a convoy of seven trucks near the border with the Russian Federation (see SMM Spot Report 27 October 2018)...