News and press releases from the OSCE's global activities.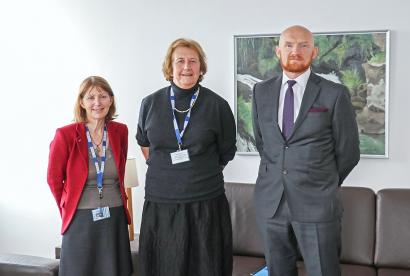 Publishing date:
29 January 2020
Judge Joanna Korner CMG QC concluded today her visit to Bosnia and Herzegovina devoted to assessing the implementation of the recommendations provided in her earlier, 2016, OSCE-supported Report on war crimes processing at the state level in BiH...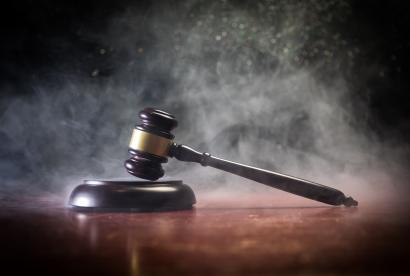 Publishing date:
9 January 2020
Content type:
Press release
WARSAW, 9 January 2020 – While legal reforms regulating the appointment of Supreme Court judges in Georgia are an important step toward improving the independence of the judiciary, they fail to ensure an impartial process based on clearly defined and objective criteria without the influence of partisan politics, the OSCE Office for Democratic Institutions and Human Rights (ODIHR) said in its second monitoring report, published today.
Publishing date:
19 December 2019
Representatives from police services and prosecution offices of Albania, Bosnia and Herzegovina, Montenegro, North Macedonia and Serbia completed a three-day workshop organized by the OSCE in Belgrade on 19 December 2019 on promoting closer co-operation and mutual legal assistance requests among countries of South-Eastern Europe to fight organized crime, particularly through the recovery of criminal assets...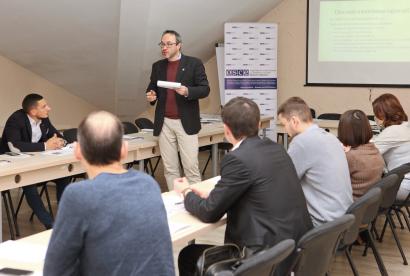 Publishing date:
9 December 2019
The OSCE Mission to Moldova conducted three workshops on non-discrimination and access to information for persons belonging to national minorities from 11 to 29 November 2019 in Chisinau. More than 80 legal professionals and civil society representatives from three different regions of Moldova, including the Autonomous Territorial Unit of Gagauzia, participated in the workshops...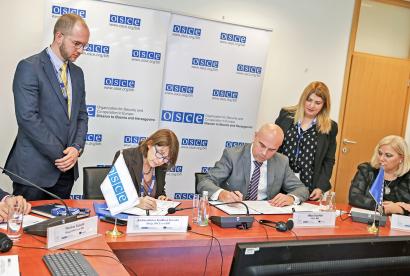 Publishing date:
9 December 2019
Content type:
Press release
SARAJEVO, 9 December 2019 – The Head of the OSCE Mission to Bosnia and Herzegovina (BiH), Kathleen Kavalec, and the President of the High Judicial and Prosecutorial Council (HJPC) of BiH, Milan Tegeltija, signed today a Memorandum of Understanding on the handover of the War Crimes Case Map...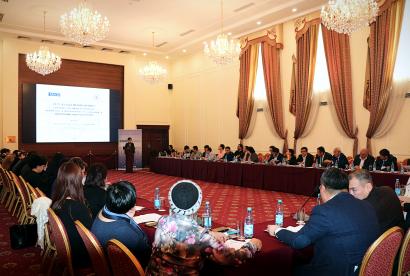 Publishing date:
3 December 2019
Following the results of trial monitoring conducted by civil society in Kyrgyzstan, a round table on strengthening a human rights-oriented approach of investigating judges in criminal proceedings took place in Bishkek on 29 November. The event was facilitated by the OSCE Programme Office in Bishkek...
Publishing date:
26 November 2019
Content type:
Press release
BELGRADE, 26 November 2019 – The OSCE Mission to Serbia will present its 2019 Person of the Year Award at a ceremony today in Belgrade. The recipients of this year's award are: Bojan Cvejić, Web Executive Director and Editor-in-Chief at the daily Danas, Sonja Stonajović Gajić, member of the Managing Board of the Belgrade Centre for Security Policy (BCBP) and Aleksandar Ivanović, Director of the Citizen's Association Monitor from Novi Pazar...