News and press releases from the OSCE's global activities.
Publishing date:
8 July 2020
Content type:
Press release
VIENNA, 8 July 2020 – Despite its high profits and catastrophic harm to victims, trafficking in human beings for the removal of organs is one of the least understood and addressed forms of human trafficking globally and needs urgent attention from the international community, an international group of experts concluded in a two-day online meeting held on 7 July...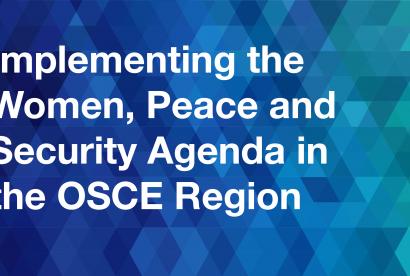 Publishing date:
2 July 2020
Collecting and making available sex-disaggregated data and analyses, ensuring financial resources for making the women, peace and security agenda a reality on the ground, as well as building knowledge and skills of local decision-makers and civil society actors are ways for international organizations and donors to contribute to the implementation of women, peace and security (WPS) resolutions beyond national capitals. These were the conclusions reached during the online event held on 1 July 2020.
Publishing date:
29 June 2020
The disruption of labour mobility during the COVID-19 crisis and possible ways forward to address the post-pandemic recovery were the focus of an OSCE webinar held on 26 June 2020...
Publishing date:
25 June 2020
The OSCE Guidebook on Intelligence-Led Policing (ILP), developed by the Strategic Police Matters Unit (SPMU) of the OSCE Transnational Threats Department, is now available in French and Spanish...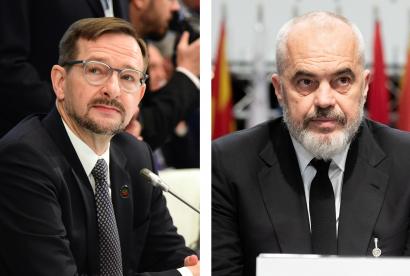 Publishing date:
25 June 2020
Content type:
Press release
VIENNA 25 June 2020 – "Our co-operation is faltering due to a lack of trust. That trust is lacking due to a breakdown in our dialogue, and due to clear and repeated disregard for our principles and commitments. We need change, and we need it now," said OSCE Chairperson-in-Office, Prime Minister and Minister for Europe and Foreign Affairs of Albania, Edi Rama, while addressing a three-day Annual Security Review Conference (ASRC), which concluded today in Vienna...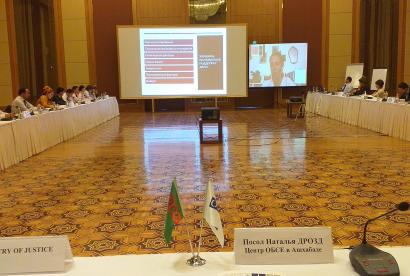 Publishing date:
25 June 2020
Strengthening rule of law compliant criminal justice responses to terrorism was the aim of an online seminar that concluded on 25 June 2020. Practitioners from relevant government agencies attended this event in Ashgabat, while international experts joined in online from their respective duty stations.
Publishing date:
24 June 2020
Content type:
Press release
Vienna, 24 June 2020- The Organization for Security and Co-operation in Europe (OSCE) and Tech Against Trafficking TAT), a coalition of international technology companies, today hosted an online event to launch ground-breaking research on how technology is being used to prevent and combat trafficking in human beings.