News and press releases from the OSCE's global activities.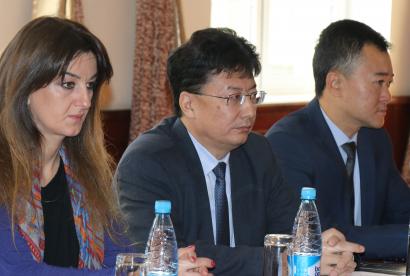 Publishing date:
4 December 2017
The Kyrgyzstan-based Centre for Public Policy presented the results of its monitoring of the delivery of ten main public services on 1 December 2017 in Bishkek. The monitoring project, supported by the OSCE Programme Office in Bishkek, was conducted over a six-month period and aims at strengthening the capacity of local civil society organizations to monitor the delivery of public services and inform the local authorities about problems.
Publishing date:
4 December 2017
The final package of recommendations developed under the OSCE flagship project to strengthen regulatory governance in Kyrgyzstan was approved by the Kyrgyz Government's Regulatory Reform Council on 1 December 2017.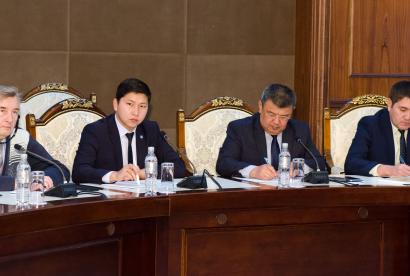 Publishing date:
4 December 2017
The Programme Office in Bishkek supported the Central Election Commission of Kyrgyzstan in organizing a debate on 28 November 2017 on the lessons learnt from the October 2017 presidential elections and on issues to further consolidate the country's electoral system.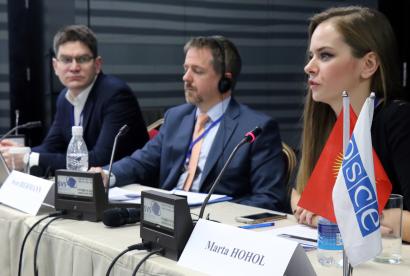 Publishing date:
1 December 2017
A one-week tailored training course on business ethics and anti-corruption measures for more than 30 representatives of public sector, business community and civil society concluded on 1 December 2017 in Bishkek. The course was organized by the Office of the Co-ordinator of OSCE Economic and Environmental Activities (OCEEA) with the support of the OSCE Programme Office in Bishkek to assist the Kyrgyz government and relevant anti-corruption stakeholders in developing and sustaining effective anti-corruption measures through multi-stakeholder partnerships...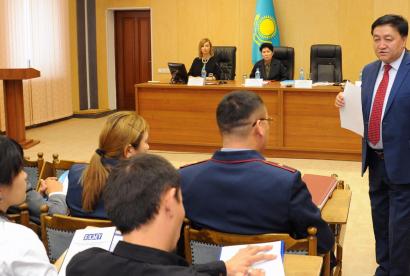 Publishing date:
23 November 2017
The last in a series of four OSCE-supported training seminars for representatives of the government, civil society and judiciary on human rights protection mechanisms in Kazakhstan was completed on 23 November 2017, in the Atyrau region.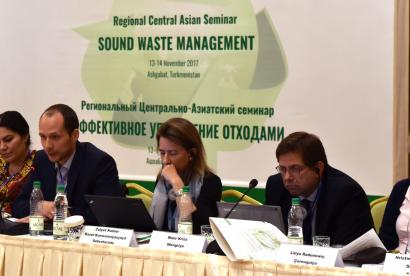 Publishing date:
14 November 2017
Content type:
Press release
ASHGABAT, 14 November 2017- International standards and best practices in the field of waste management were the focus of an OSCE-supported regional seminar that concluded in Ashgabat today. The seminar was attended by international experts and representatives of relevant governmental authorities in Central Asia, academia, NGOs and the business sector.
Publishing date:
10 November 2017
An OSCE-led roundtable discussion for 30 experts and representatives of law enforcement agencies from Belarus, Kazakhstan, Lithuania, Moldova and Ukraine, on best practices in combating corruption and other related serious crimes concluded today in Kyiv.