News and press releases from the OSCE's global activities.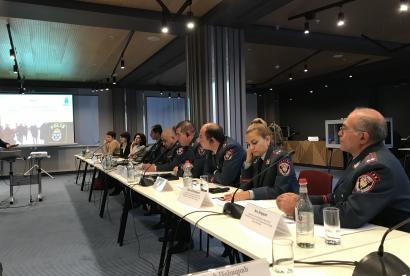 Publishing date:
15 November 2019
Policing public order based on democratic principles was the focus of a roundtable discussion organized by the Strategic Police Matters Unit of the OSCE Transnational Threats Department in Yerevan on 14 November 2019 for 11 high-level Armenian police officers and five Members of Parliament from the Standing Committee on Defence and Security...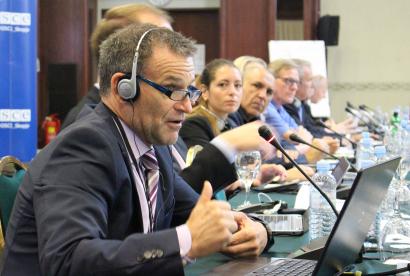 Publishing date:
8 November 2019
An OSCE regional training workshop dedicated to criminal intelligence databases and IT structures supporting intelligence-led policing (ILP) took place on 7 and 8 November 2019 in Skopje.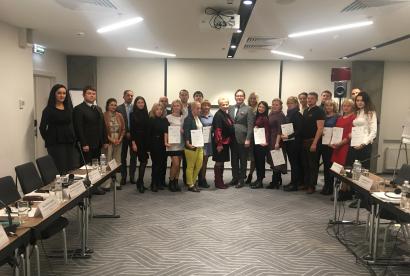 Publishing date:
1 November 2019
The second training course on good practices in interviewing victims of human trafficking, organized as part of an OSCE project, was held from 28 to 31 October 2019 in Kyiv for Ukrainian officials working in this area...
Publishing date:
23 September 2019
Content type:
Press release
VIENNA, 23 September 2019- Law enforcement authorities and agencies should embrace Artificial Intelligence (AI) in their work to increase their efficiency and effectiveness, and to keep up with technological innovations, said opening speakers at the 2019 OSCE Annual Police Experts Meeting in Vienna today. This technology must be used in strict compliance with human rights and fundamental freedoms, they added...
Publishing date:
5 September 2019
On 3 September 2019, some 40 representatives of the Ministry of Internal Affairs of Kazakh-stan, police, NGOs and representatives of the diplomatic corps participated in an event on inclusive and effective community policing in multi-ethnic societies. The event took place in the framework of the visit to Kazakhstan of the OSCE High Commissioner on National Mi-norities, Lamberto Zannier.
Publishing date:
6 August 2019
Senior prosecutors and law enforcement representatives specialized in anti-human trafficking and cybercrimes from Belarus, Estonia, France, Italy, Latvia, Moldova, Ukraine, the United Kingdom and the United States completed a two-day workshop on 31 July 2019 in Minsk on effective investigative techniques to combat human trafficking for sexual exploitation that is facilitated by new technologies...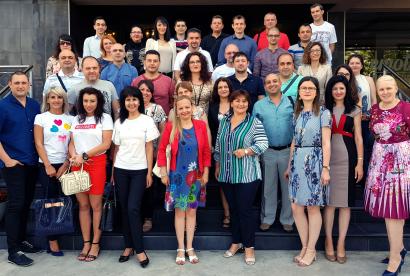 Publishing date:
14 June 2019
A four-day specialized training course on appropriate and effective responses to gender-based violence for Bulgarian criminal justice practitioners was held from 10 to 14 June 2019, in Plovdiv, Bulgaria...