News and press releases from the OSCE's global activities.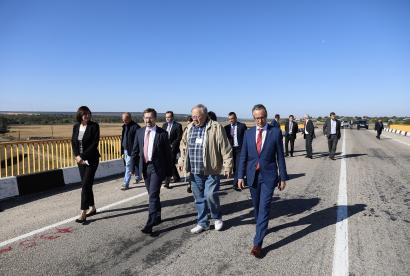 Publishing date:
19 September 2019
Content type:
Press release
CHISINAU, 19 September 2019 – The progress achieved by Chisinau and Tiraspol in the Transdniestrian settlement process brings a positive change to local populations and provides a good example of conflict resolution for the whole OSCE area, said OSCE Secretary General Thomas Greminger during a three-day visit to the Republic of Moldova, which concluded today.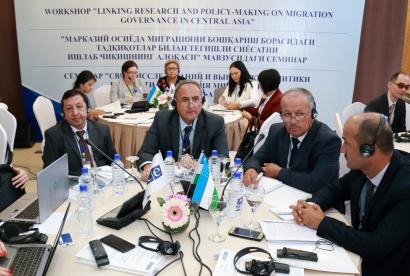 Publishing date:
17 September 2019
Collection and analysis of migration-related data to shape effective policy-making were the focus of a two-day workshop organized by the Office of the Co-ordinator of OSCE Economic and Environmental Activities (OCEEA) in co-operation with the OSCE Project Co-ordinator in Uzbekistan, with the support of the International Organization for Migration (IOM) and the Employment and Labour Relations Ministry of Uzbekistan, on 16 and 17 September 2019 in Tashkent...
Publishing date:
16 September 2019
Content type:
Press release
WARSAW, 16 September 2019 – The OSCE today presented a report focusing on experiences of disadvantaged groups of women at the OSCE annual human rights conference, the Human Dimension Implementation Meeting, in Warsaw. The report provides a detailed picture of violence experienced by disadvantaged women in South-Eastern and Eastern Europe.
Publishing date:
13 September 2019
The Deputy Minister of Foreign Affairs of the Czech Republic for Security and Multilateral Affairs, Martin Povejšil presented the priorities of the Czech Chair of the OSCE Forum for Security Co-operation on 11 September 2019 in Vienna.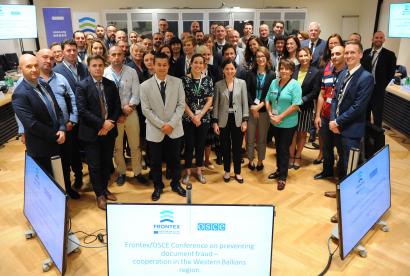 Publishing date:
12 September 2019
A co-ordination conference for the Western Balkans region on preventing document fraud was held on 11 and 12 September 2019 in Vienna, organized by the OSCE's Transnational Threats Department in close co-operation with the FRONTEX Center of Excellence for Combating Document Fraud.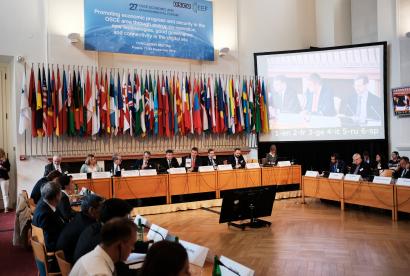 Publishing date:
11 September 2019
Content type:
Press release
PRAGUE, 11 September 2019 – New and emerging technologies in relation to energy security, good governance and connectivity in the digital era, are the focus of 27th OSCE Economic and Environmental Forum which opened today in Prague...
Publishing date:
9 September 2019
Content type:
Press release
BRATISLAVA, 9 September 2019 – Some 160 representatives, policy makers and national security advisers from OSCE participating States and Partners for Co-operation, as well as experts and practitioners from international and regional organizations and academia, attended today in Bratislava the fourth thematic conference of the 2019 Slovak OSCE Chair, which focused on Security Sector Governance and Reform (SSG/R). In particular, the conference sought to unpack the role of SSG/R in preventing conflict, sustaining peace and promoting comprehensive security for all.