News and press releases from the OSCE's global activities.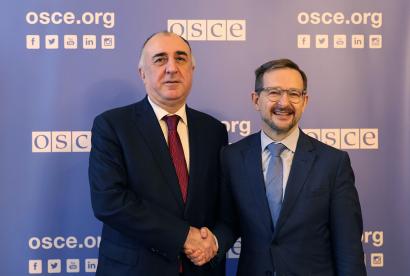 Publishing date:
10 February 2020
Content type:
Press release
VIENNA, 10 February 2020 – OSCE Secretary General Thomas Greminger met with Foreign Minister of Azerbaijan Elmar Mammadyarov today. They discussed current issues and co-operation between the OSCE and Azerbaijan.
Publishing date:
6 February 2020
A delegation from Azerbaijan's Government travelled to Dublin on 5 and 6 February 2020 to learn about co-operation between the public and private sectors in fighting cybercrime. The officials visited the Irish Ministry of Foreign Affairs, Ireland's police force, the Garda Síochána, the regional headquarters of Microsoft, eBay, PayPal and Google, as well as University College Dublin.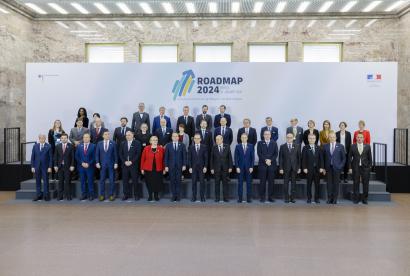 Publishing date:
31 January 2020
Content type:
Press release
BERLIN, 31 January 2020 – The second high-level meeting of the Franco-German initiative for the comprehensive control of Small Arms and Light Weapons (SALW) in the Western Balkans, supported by the OSCE, was held today in Berlin. The meeting focused on progress evaluation and provided an occasion for Western Balkans representatives and their international partners to present the results reached thus far, as well as their proposals for further activities under the 2024 Roadmap...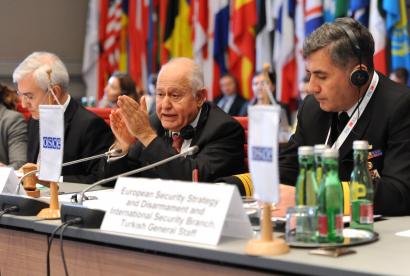 Publishing date:
29 January 2020
Content type:
Press release
VIENNA, 29 January 2020- The 20th Anniversary of the 1999 OSCE Istanbul Summit was marked at today's meeting of the OSCE Forum for Security Co-operation (FSC) in Vienna, held under Turkey's FSC Chairmanship. Speakers described the Summit as a "bridge-builder to the 21st century", which could inspire OSCE participating States to step up a co-operative and constructive approach to addressing security challenges by reminding them of past common efforts to ensure peace, stability and security...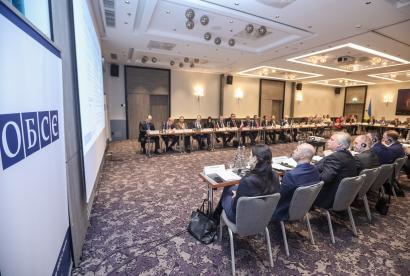 Publishing date:
21 January 2020
Content type:
Press release
KYIV, 21 January 2020 – The OSCE today expanded its support to Ukraine in strengthening its response to the illicit trafficking of weapons, ammunition and explosives, with the launch of another two extra-budgetary projects. Some 50 representatives of Ukrainian governmental agencies and the donor community participated in the projects' first Programme Governance Board meeting today in Kyiv, which marked the beginning of the OSCE's multi-year assistance to the Ukrainian authorities in this area...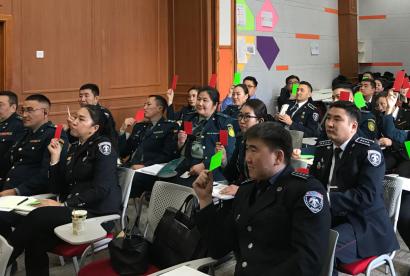 Publishing date:
24 December 2019
The OSCE's Transnational Threats Department Border Security and Management Unit (TNTD/BSMU) held a training course on the detection of forged documents and impostors in Ulaanbaatar from 16 to 20 December 2019. The event was organized in co-operation with the University of Internal Affairs of Mongolia and conducted by document experts of the Austrian Federal Ministry of the Interior.
Publishing date:
20 December 2019
On the occasion of the International Migrants Day, the Office of the Co-ordinator of OSCE Economic and Environmental Activities, on 18 December 2019 in Vienna, organized an event to discuss ways to maximize the impact of innovation, education and mobility on the development of human capital in the 21st century...