News and press releases from the OSCE's global activities.
Publishing date:
21 June 2022
Nineteen art students and two representatives from the teaching staff of the Republican College of Fine Arts "Alexandru Plamadeale" from Chisinau and the Bender Higher Education Art College "Victor Postoikin" took part in a four-day plein-air held in Old Orhei from 14 to 17 June 2022.  Over the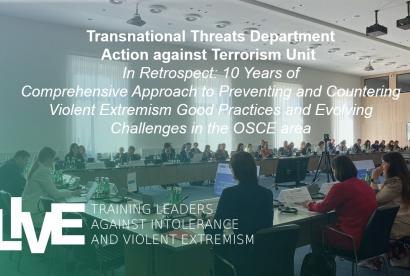 Publishing date:
20 June 2022
The OSCE Transnational Threats Department's Action against Terrorism Unit (TNTD/ATU) marked a decade of efforts to prevent and counter violent extremism on 20 June 2022 in an anniversary Seminar held in Vienna. The seminar, titled In Retrospect: 10 Years of a Comprehensive Approach to Preventing and Countering Violent Extremism- Good Practices and Evolving Challenges in the OSCE area, was an opportunity to take stock of good practices, to identify and discuss evolving and existing challenges in the OSCE area, and to draft a set of recommendations that stakeholders can use moving forward.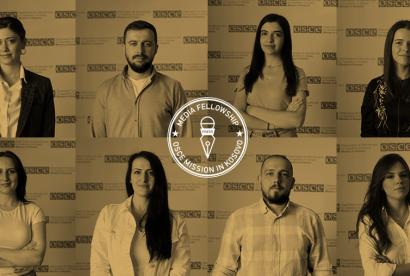 Publishing date:
20 June 2022
The OSCE Mission in Kosovo held its fourth Media Fellowship programme, an annual initiative that seeks to develop young journalists and establish a network of fellows from different communities.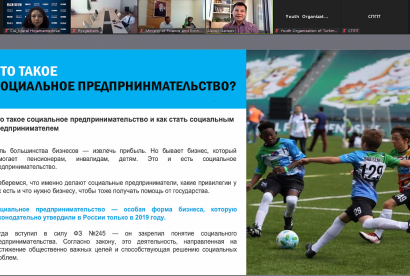 Publishing date:
20 June 2022
Social entrepreneurship, best practices and lessons learnt were discussed during an OSCE-organized online seminar in Ashgabat on 20 and 21 June 2022. The seminar brought together representatives from the Ministry of Trade and Foreign Economic Relations, Ministry of Finance and Economy of
Publishing date:
19 June 2022
Content type:
Press statement
VIENNA, 19 June 2022 – Today, on the International Day for the Elimination of Sexual Violence in Conflict, OSCE Secretary General Helga Maria Schmid called for an urgent end to the use of rape and other sexual crimes as a tactic of war in Ukraine and elsewhere in the OSCE region and beyond.
Publishing date:
17 June 2022
Content type:
Press release
WARSAW/SKOPJE, 17 June 2022- The OSCE Chairman-in-Office, Poland's Minister of Foreign Affairs Zbigniew Rau, concluded his visit to Montenegro, Albania and North Macedonia today. The trip focused on co-operation with the OSCE and efforts towards stability, security and strengthening democratic institutions in the South-Eastern Europe region.
Publishing date:
17 June 2022
The OSCE Project Co-ordinator in Uzbekistan continues to support the integration of environmental education into the pre-school curriculum throughout the country. On 16 June 2022, the Project Co-ordinator jointly with the Ministry of Preschool Education and the Innovative Center for Information and Pedagogical Technologies organized a national high-level conference to present the programme on environmental education "Earth is Our Common Home" for preschool educational institutions.