News and press releases from the OSCE's global activities.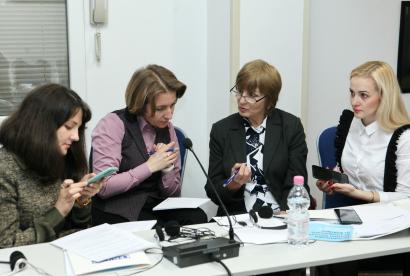 Publishing date:
27 November 2019
The OSCE's Mission to Moldova organized a two-day training course on access to healthcare by minority groups on 22 November 2019 in Chisinau. More than 25 representatives of the Agency for Interethnic Relations, the Ombudsman's office and the Council for Preventing and Eliminating Discrimination and Ensuring Equality completed the course. The course is part of an effort to establish a coalition of public agencies implementing the National Strategy for Consolidation of Interethnic Relations.
Publishing date:
27 November 2019
The Court of Conciliation and Arbitration within the OSCE, based in Geneva, published its activity report for the period 2017–2019 on 26 November 2019, following the completion of the mandate of the outgoing Bureau of the Court, headed by Professor Christian Tomuschat, last month...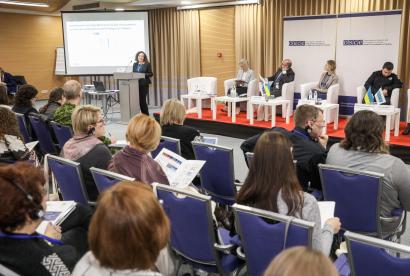 Publishing date:
27 November 2019
KYIV, 27 November 2019 – On 25 November the OSCE launched an awareness-raising campaign entitled "End the Silence" that is taking place during the 16 Days of Activism against Gender-Based Violence. Today, as part of the campaign, the Gender Section of the OSCE Secretariat and the OSCE Project Co-ordinator in Ukraine organized the conference "Gender Based Violence: From Data to Action" where the results of the 2018 OSCE-led Survey on the Well-being and Safety of Women in Ukraine were presented.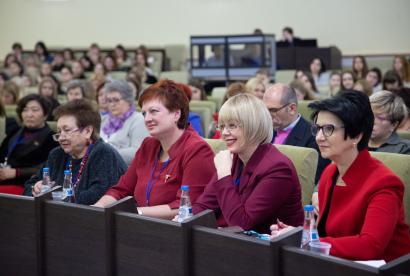 Publishing date:
27 November 2019
Promoting women's leadership and political participation at the local level was the focus of a Women's Forum organized by the OSCE Office for Democratic Institutions and Human Rights (ODIHR) in Grodno, Belarus, on 27 November 2019. The event brought together a wide range of women leaders to
Publishing date:
27 November 2019
Content type:
Press release
YEREVAN, 27 November 2019- Concluding a visit to Yerevan, OSCE Parliamentary Assembly President George Tsereteli (MP, Georgia) welcomed sustained efforts to firmly establish democratic institutions and practices in Armenia...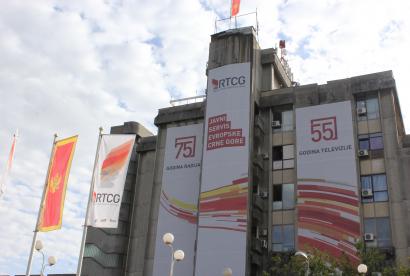 Publishing date:
27 November 2019
On 27 November, the Head of the OSCE Mission to Montenegro Maryse Daviet congratulated the management, employees and citizens on the anniversary of National Public Broadcaster (RTCG) for 75 years of Radio and 55 years of Television of Montenegro...
Publishing date:
27 November 2019
National anti-trafficking state agencies, civil society organizations and international experts gathered in Tashkent on 26 November 2019 for a round-table discussion on good practices and challenges in national frameworks to combat trafficking in human beings...