News and press releases from the OSCE's global activities.
Publishing date:
20 April 2021
The OSCE Presence in Albania presented a Handbook on Prosecutorial Leadership to heads of local prosecution offices across Albania, at an online event, on 20 April 2021...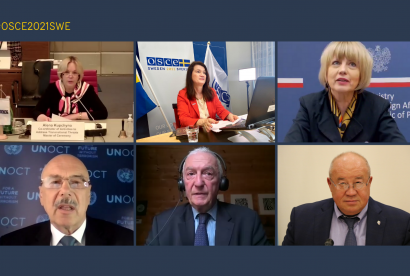 Publishing date:
20 April 2021
Content type:
Press release
VIENNA, 20 April 2021 — We must unite across countries and organizations to comprehensively prevent and counter violent extremism and radicalization that leads to terrorism (VERLT), said participants today during the opening of the OSCE-wide Counter-Terrorism Conference online from 20 to 21 April.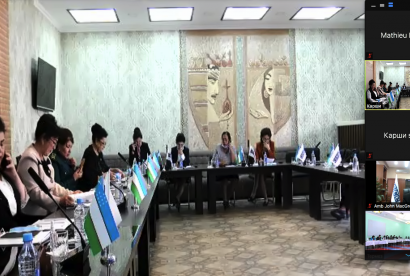 Publishing date:
20 April 2021
From 20 to 21 April 2021, OSCE Project Co-Ordinator in Uzbekistan (PCUz) is conducting a roundtable discussion, in blended format, aimed at advancing women's participation in politics and business, and investing in women's professional development and leadership skills. The event was jointly organized with the National Commission on Gender Equality and the Committee of the Senate of the Oliy Majlis of the Republic of Uzbekistan on Women and Gender Equality.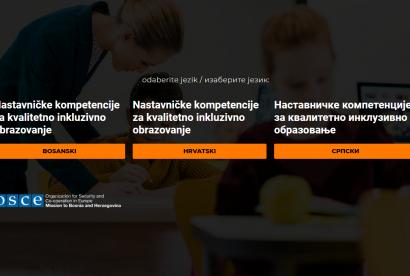 Publishing date:
20 April 2021
The OSCE Mission to Bosnia and Herzegovina launched, on 19 April 2021, an e-learning course on Strengthening Teacher Competencies for Inclusive and Quality Education for teachers, teacher faculty students, as future teachers, and other interested education professionals. The course is accessible free of charge at https://nastavnickekompetencije.ba/.
Publishing date:
19 April 2021
Content type:
Spot report
The SMM's daylight camera at the Oktiabr mine (non-government-controlled, 9km north-west of Donetsk city) is emplaced on a mast located on the roof of a 50m concrete tower. On 14 April, a senior member of the armed formations asked the Mission whether armed formations could install a camera on the
Publishing date:
19 April 2021
Content type:
Daily report
Summary In Donetsk region, between the evenings of 16 and 18 April, the SMM recorded 267 ceasefire violations. In the previous reporting period, it recorded 199 ceasefire violations in the region. In Luhansk region, between the evenings of 16 and 18 April, the Mission recorded 65 ceasefire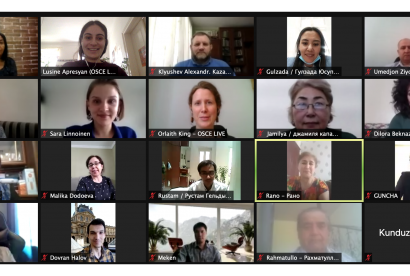 Publishing date:
19 April 2021
Twenty future facilitators from four countries in Central Asia, including 13 women and 7 men, were selected to participate in a regional train-the-trainers seminar. The Action against Terrorism Unit of the OSCE Transnational Threats Department organized the seminar in co-operation with OSCE field operations in Central Asia