News and press releases from the OSCE's global activities.
Publishing date:
14 September 2018
Content type:
Press release
WARSAW, 13 September 2018 – More must be done to promote the participation of under-represented groups in political decision making if we are to ensure effective, truly democratic governance and societies, Ingibjörg Sólrún Gísladóttir, Director of the OSCE Office for Democratic Institutions and Human Rights (ODIHR), said today, ahead of tomorrow's International Day of Democracy.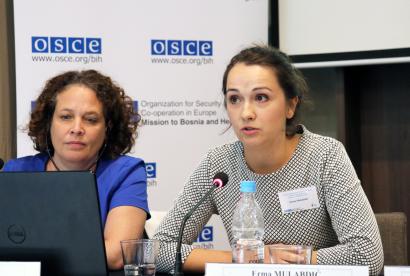 Publishing date:
7 September 2018
The OSCE Mission to Bosnia and Herzegovina and the European Institute for Gender Equality organized a two-day regional meeting in Sarajevo on the importance of data collection on violence against women in the Western Balkan region...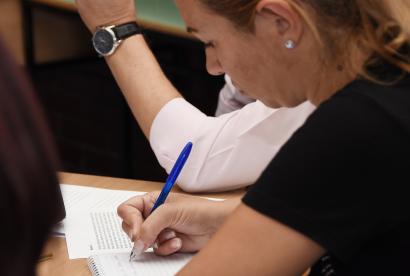 Publishing date:
31 August 2018
The OSCE Mission in Kosovo concluded a five-day 'train-the-trainer' course on identification of domestic violence for community policing units. The course was held from 27 to 31 August 2018 at the Kosovo Academy for Public Safety in Vushtrri/Vučitrn...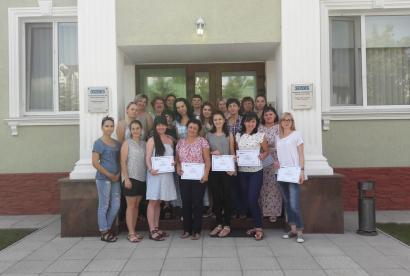 Publishing date:
28 August 2018
Twenty domestic violence care professionals from Transdniestria and Gagauzia learned how to break the cycle of abuse in a co-dependent relationship at an OSCE-supported workshop in the left-bank city of Tiraspol from 23 to 25 August 2018...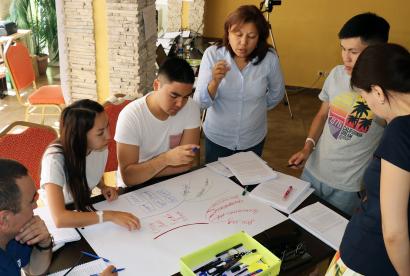 Publishing date:
27 August 2018
The OSCE Programme Office in Bishkek staff members have undergone a rigorous gender training course conducted by the Kyrgyzstani non-governmental organization Women Support Center, from 19 to 24 August 2018 in Bishkek...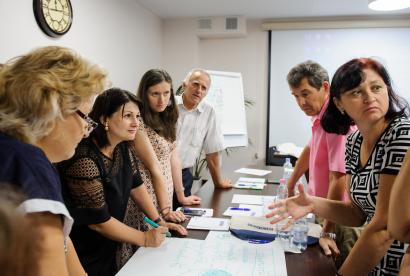 Publishing date:
24 August 2018
Fifty seven teachers from vocational schools throughout Moldova successfully completed a training-of-trainers workshop on gender equality organized by the OSCE Mission to Moldova. The event was organized in partnership with the Ministry of Education, Culture and Research and the NGO "Gender-Centru" from 21 to 24 August, 2018 in Chisinau. The aim of the training was to improve the teachers' skills in promoting gender equality and contribute to enlarging the pool of teachers able to challenge gender stereotypes and create a gender-sensitive educational environment.
Publishing date:
17 July 2018
The OSCE Mission to Montenegro, in co-operation with the Ministry for Human and Minority Rights, organized a co-ordination meeting with municipal gender focal points on 11 July in Podgorica. The participants evaluated accomplishments and activities carried out by the municipalities in the last period and discussed and co-ordinated future activities.