News and press releases from the OSCE's global activities.
Publishing date:
12 June 2017
The OSCE Mission to Moldova organized a training event for 21 law students between 7 and 9 June 2017 to equip them with the knowledge and skills to deliver primary legal aid to vulnerable people across Moldova. Law students from Moldova's north and south participated in the event, held at Vadul-lui-Vodă, a town by the Dniester/Nistru River...
Publishing date:
31 May 2017
Content type:
Press release
VILLACH, 30 May 2017 – At a two-day conference concluding today in Villach, Austria, more than 20 OSCE parliamentarians from 13 countries explored ways to improve public support for national minorities in areas such as education, culture, and language...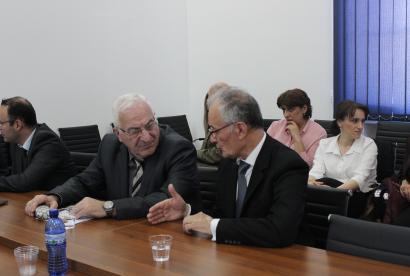 Publishing date:
17 May 2017
The office of the OSCE High Commissioner on National Minorities held a kick-off meeting to launch a long-term project to support the implementation of Georgia's State Strategy for Civic Equality and Integration in Tbilisi on 16 May 2017...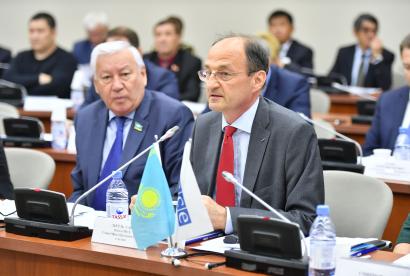 Publishing date:
16 May 2017
Sustainable water governance with a focus on advanced education standards in the water sector was the focus of an OSCE-supported roundtable discussion on 16 May 2017 that took place today at Kazakhstan's Parliament in Astana...
Publishing date:
15 May 2017
Content type:
Press release
BELGRADE, 15 May 2017 – The OSCE Mission to Serbia is for the first time today marking International Family Day by opening its doors to the families of its staff...
Publishing date:
10 May 2017
The first Olympiad on multilingualism in Central Asia that specifically focused on the mother tongues of the region, State and official languages, as well as foreign languages was held in Karaganda, Kazakhstan from 4 to 6 May 2017. Organized by Karaganda State University, in co-operation with the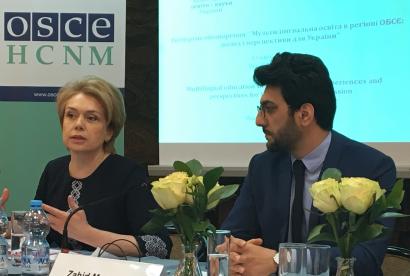 Publishing date:
19 April 2017
The office of the OSCE High Commissioner on National Minorities and the Ministry of Science and Education of Ukraine organized a conference on "Multilingual education in the OSCE region: experiences and perspectives for Ukraine" on 13 April 2017 in Kyiv. Opening the conference, Minister for