News and press releases from the OSCE's global activities.
Publishing date:
26 November 2018
Members of Parliament, parliament service staff and representatives from the government and civil society organizations participated in an oversight simulation in Mavrovo from 23 to 25 November 2018 to learn about and practice how to organize public hearings in the parliament...
Publishing date:
22 November 2018
Aims and principles of performance management processes and steps to define key performance indicators was a focus of a two-day OSCE Mission to Montenegro workshop for officials from Montenegro's parliamentary services, held on 19 and 20 November 2018 in Podgorica...
Publishing date:
19 November 2018
Content type:
Press release
ASTANA, 19 November 2018 – OSCE PA President George Tsereteli (MP, Georgia) commended today Kazakhstan's strong support of the OSCE and its active participation in the Parliamentary Assembly as a sign of the country's commitment to the success of the Organization.
Publishing date:
19 November 2018
The Second International Conference on Islam in a Contemporary Secular State took place in Bishkek on 15 and 16 November 2018. The Conference was opened by the President of the Kyrgyz Republic Sooronbai Jeenbekov and brought together representatives of government agencies, academics and independent experts working on religious issues from 20 countries across Asia and the Middle East, as well as representatives of embassies and international organizations based in Bishkek.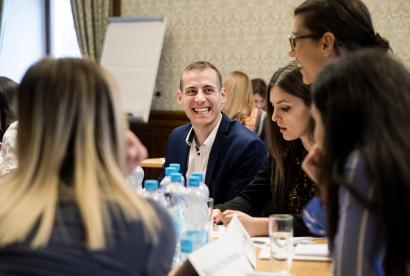 Publishing date:
16 November 2018
Young professionals from across the Western Balkans improved their knowledge about democratic institutions and OSCE commitments in the field of democratic governance during the Young Policy Adviser Course organized by the OSCE Office for Democratic Institutions and Human Rights (ODIHR). The course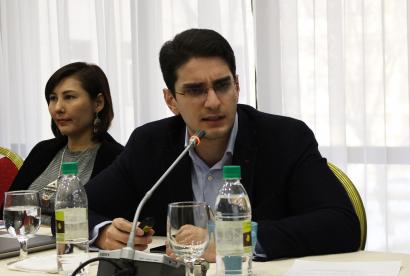 Publishing date:
15 November 2018
An OSCE-organized workshop for 20 representatives of civil society on the Open Government Partnership (OGP) initiative took place on 15 November in Almaty, Kazakhstan...
Publishing date:
1 November 2018
Strategic planning and quality written project proposals enable NGOs to access European Union and other important donors' funds. With that in mind, the OSCE Mission to Montenegro provided a series of training courses during October 2018 to the NGO Bona Fide from Pljevlja, Montenegro...