News and press releases from the OSCE's global activities.
Publishing date:
18 October 2018
Civil society has a critical role to play in preventing violent extremism and radicalization that lead to terrorism (VERLT) and more can be done to strengthen partnerships between government and civil society in order to address this security challenge, said speakers at a two-day regional meeting in Tirana on 17 and 18 October 2018. A new OSCE guidebook that focuses on the role of civil society in addressing VERLT in the context of South-East Europe was also launched at the event...
Publishing date:
18 October 2018
Content type:
Press release
VIENNA, 18 October 2018 – The OSCE Representative on Freedom of the Media, Harlem Désir, today expressed concern about the announcement of a new registration system for 44 websites in Albania and their potential closure...
Publishing date:
7 September 2018
The OSCE Presence in Albania, in co-operation with the Konrad-Adenauer-Stiftung Office in Albania, launched a call on 7 September 2018 for researchers to undertake research projects on transitional justice in Albania.
Publishing date:
11 July 2018
From 4 June to 11 July 2018, the OSCE Presence in Albania, together with the Albanian School of Public Administration, trained 200 public officials on issues of good governance, integrity and anti-corruption. The public officials of mid- and lower management level came from 20 municipalities from the regions of Tirana, Durrës, Elbasan, Gjirokastra and Dibra, with half of them coming from the Tirana Municipality alone...
Publishing date:
10 July 2018
A one-week summer school on communism and the communist legacy in Albania started on 9 July 2018 in Tirana. The event is being held for the second consecutive year and is organized by the OSCE Presence in Albania, in co-operation with the Faculty and the Institute for the Studies of Communist Crimes and Consequences in Albania.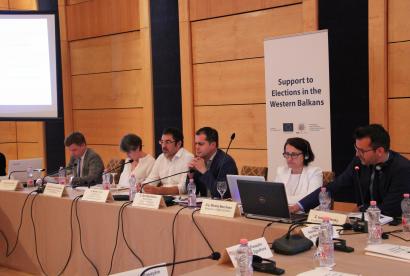 Publishing date:
4 July 2018
Election administration and the work of the media during election campaigns were at the centre of discussions during two workshops held in Tirana on 3 and 4 July 2018 respectively, with the support of the OSCE Office for Democratic Institutions and Human Rights (ODIHR) and the OSCE Presence to Albania.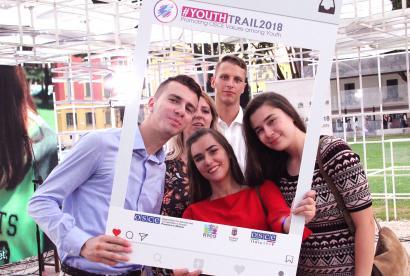 Publishing date:
21 June 2018
Over 40 young people from all over the Western Balkans gathered on 20 June 2018 in Tirana to participate in Youth Trail 2018. The event is being organized for the second year in a row by the OSCE Presence in Albania, the Italian OSCE Chairmanship, the Regional Youth Cooperation Office (RYCO) and Tirana Municipality. For four days, the young people will connect, explore, discuss for democracy, peace and security in the region.