News and press releases from the OSCE's global activities.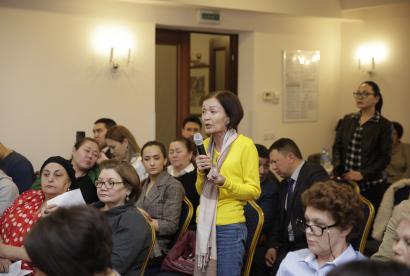 Publishing date:
4 April 2019
An OSCE-supported roundtable discussion on environmental problems in the Atyrau Region including the recent death of numerous tonnes of fish in the Ural River concluded on 3 April 2019 in Atyrau, Kazakhstan.
Publishing date:
4 April 2019
Content type:
Press release
KYIV, 4 April 2019 – On the occasion of International Day for Mine Awareness and Assistance in Mine Action, observed to raise awareness about mines and progress towards their eradication, the Chief Monitor of the OSCE Special Monitoring Mission to Ukraine, Ertugrul Apakan, and the OSCE Project Co-ordinator in Ukraine, Henrik Villadsen, highlighted the importance of mine action in the conflict-affected areas of eastern Ukraine...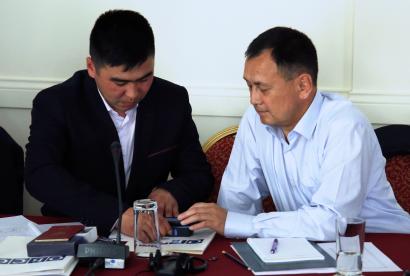 Publishing date:
4 April 2019
The OSCE Mobile Training Team delivered an interactive training course on the identification of foreign terrorist fighters at the borders for 27 first- and second-line border officers and instructors of Kyrgyzstan's border institutions from 2 to 4 April 2019 in Bishkek...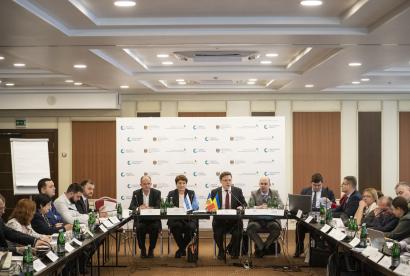 Publishing date:
4 April 2019
Strengthening sustainable development in the Dniester basin was the focus of the OSCE-supported second meeting of the Transboundary Dniester Commission held on 4 April 2019 in Kyiv, Ukraine...
Publishing date:
4 April 2019
The Border Security and Management Unit of the OSCE's Transnational Threats Department as part of a country visit aimed at facilitating Bosnia and Herzegovina's participation in the International Civil Aviation Organization's Public Key Directory (ICAO PKD) held meetings with the country's Ministry of Security, Ministry of Civil Affairs, Border Police and the Agency for Identification Documents, Registers and Data Exchange (IDDEEA) from 2 to 3 April 2019 in Sarajevo...
Publishing date:
3 April 2019
Content type:
Press release
WASHINGTON, D.C., 3 April 2019 – Discussing the main priorities of the 2019 Slovak OSCE Chairmanship and current developments across the OSCE at his congressional U.S. Commission on Security and Cooperation in Europe ("Helsinki Commission") hearing, OSCE Chairperson-in-Office and Slovakia's Foreign and European Affairs Minister Miroslav Lajčák called on members of the Helsinki Commission to work together for a more stable and prosperous OSCE area – and one in which every person enjoys security and individual rights.
Publishing date:
3 April 2019
Content type:
Daily report
Compared with the previous reporting period, the SMM recorded fewer ceasefire violations in Donetsk region and more in Luhansk region. The SMM saw fresh damage to residential buildings in Yasynuvata and Dokuchaievsk. The Mission recorded ceasefire violations and military hardware inside the Zolote disengagement area. The Mission saw weapons in violation of withdrawal lines on both sides of the contact line. A civilian car driven by men in military-style attire drove aggressively toward an SMM patrol twice. The SMM facilitated and monitored adherence to the ceasefire to enable repairs to essential civilian infrastructure. Restrictions of the SMM's access continued in all three disengagement areas. It was also restricted at a checkpoint near Zaichenko.