News and press releases from the OSCE's global activities.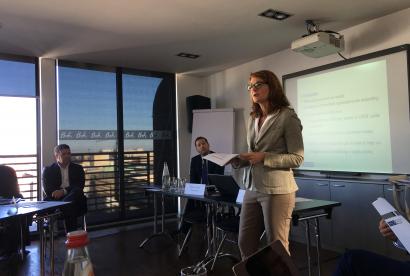 Publishing date:
27 September 2019
A one-day workshop on how to prevent human trafficking in the OSCE's supply chains was organized by the OSCE on 27 September 2019 in Belgrade. More than 50 of the organization's staff working in procurement and human trafficking as well as experts from OSCE participating States, the academic community and the International Labour Organization attended...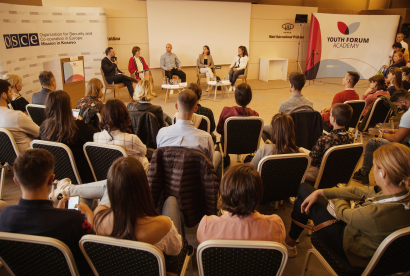 Publishing date:
27 September 2019
The OSCE Mission in Kosovo's four-day Youth Forum Academy, held at Hotel International Prishtinë/Priština, concluded on 26 September 2019...
Publishing date:
27 September 2019
Content type:
Press release
BISHKEK, 27 September 2019 – Effective oversight may be the most important long-term contribution that parliamentarians can make to democracy and good governance in their country, stated President Tsereteli in a keynote speech to the participants of the international seminar on strengthening parliamentary oversight in the Kyrgyz Republic today...
Publishing date:
27 September 2019
Practitioners from Belarus, Georgia, Moldova and Ukraine completed a three-day OSCE-supported workshop in Minsk on 26 September 2019, which focused on best practices and effective regulations to counter money laundering risks in the use of cryptocurrencies, and the criminalization of crypto-exchanges...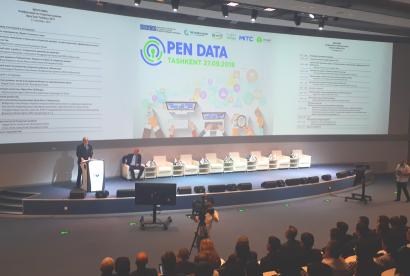 Publishing date:
27 September 2019
The international conference Open Data Tashkent 2019 took place at Inha University in Tashkent on 27 September 2019. The event is part of the project Support of Uzbekistan in improvement of Open Data Management-2019. The project is implemented by the OSCE Project Co-ordinator in Uzbekistan together with the State Committee on Statistics, and the Ministry for the Development of Information Technologies and Communications.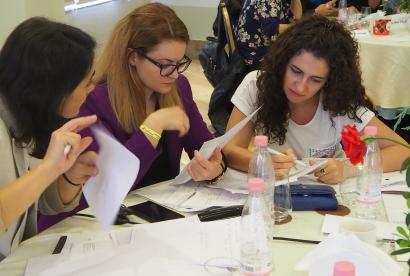 Publishing date:
27 September 2019
Twenty-three participants (including eight women) completed a five-day training course on 27 September 2019 held in Golem, Albania, aimed at further strengthening their capacity to counter the financing of terrorism. The participants were from Albania's General Directorate for the Prevention of Money Laundering, the State Intelligence Service (SHISH), the Albanian State Police, the Ministry of Justice and the Prosecution Office for Serious Crimes. The course was jointly organized by the OSCE's Transnational Threats Department, the OSCE Presence in Albania, the UN Office on Drugs and Crime (UNODC), and the International Criminal Investigative Training Assistance Program (ICITAP)...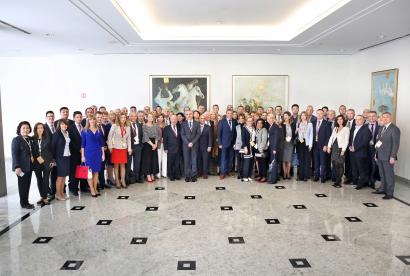 Publishing date:
27 September 2019
With the support of the OSCE Mission to Montenegro, the State Election Commission representatives attended the 28th Association of European Election Officials (ACEEEO) conference, on "Judicial Protection of Electoral Rights and Transparency of Elections" in Ljubljana from 24 to 26 September 2019...