News and press releases from the OSCE's global activities.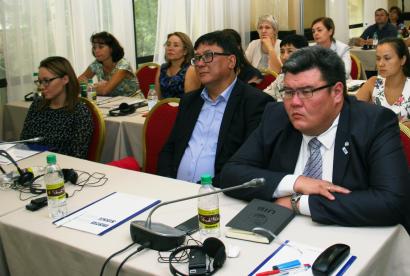 Publishing date:
28 August 2018
An OSCE-supported two-day training seminar on Anti-Money Laundering and Combating the Financing of Terrorism (AML/CFT) concluded on 28 August 2018 in Almaty, Kazakhstan.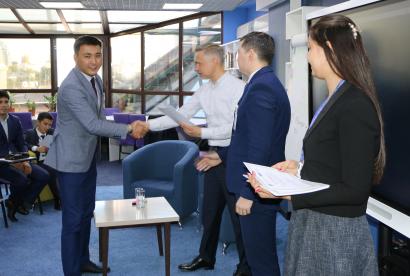 Publishing date:
28 August 2018
An OSCE-supported training seminar on improving efficiency and combating corruption in public procurement concluded on 28 August in Astana.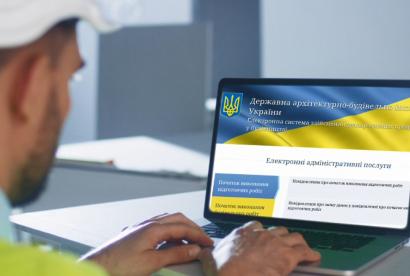 Publishing date:
19 July 2018
The OSCE Project Co-ordinator in Ukraine (PCU) supported the development and launch of a digital government service enabling Ukrainian individuals and businesses to initiate minor construction projects via a simple on-line notification without visiting a government office in person. The service, launched on 18 July in Kyiv, helps to remove a potential avenue for official abuse or corruption. The online service, covers 80 percent of construction projects, was presented today by the Ukrainian State Architecture and Building Inspection, State e-Governance Service and Ministry of Justice.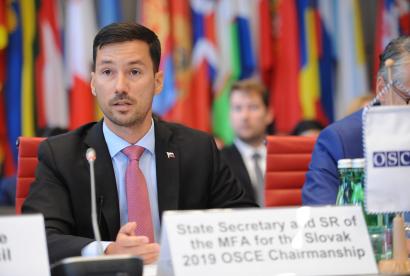 Publishing date:
19 July 2018
Content type:
Press release
VIENNA, 19 July 2018 – Slovakia's OSCE Chairmanship next year will pursue strategies that boost multilateralism, promote conflict prevention and focus on addressing the needs of people, said the country's Foreign and European Affairs State Secretary Lukáš Parízek in Vienna today, as he addressed the Permanent Council on the incoming Chairmanship's priority areas...
Publishing date:
16 July 2018
An OSCE-organized national seminar on professional integrity and ethical standards in law enforcement took place on 12 and 13 July 2018 in Ashgabat. Officials from the national security, interior, justice and defence ministries, the Supreme Court, the State Service to Combat Economic Crimes, the State Migration Service and other law enforcement bodies of Turkmenistan participated in the event.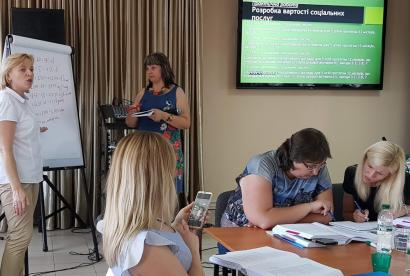 Publishing date:
12 July 2018
More than 500 officials and civil society representatives from across Ukraine were trained on how state-funded social services can be delivered by non-governmental organizations, in a series of eight seminars organized by the OSCE Project Co-ordinator in Ukraine from May to July. The last workshop in the series, which took place in Poltava, ended on 12 July 2018. The others were held in Kyiv, Odesa, Vinnitsa, Chernivtsi, Lviv, Kramatorsk and Dnipro.
Publishing date:
11 July 2018
From 4 June to 11 July 2018, the OSCE Presence in Albania, together with the Albanian School of Public Administration, trained 200 public officials on issues of good governance, integrity and anti-corruption. The public officials of mid- and lower management level came from 20 municipalities from the regions of Tirana, Durrës, Elbasan, Gjirokastra and Dibra, with half of them coming from the Tirana Municipality alone...