News and press releases from the OSCE's global activities.
Publishing date:
14 December 2017
Some 100 high-level officials from the region dealing with the fight against corruption and senior representatives of Serbian institutions, civil society organizations and the media gathered for a regional conference in Belgrade on 14 December 2017 to mark the International Anti-Corruption Day.
Publishing date:
13 December 2017
A study visit for high level Tajik state officials to Belgrade was organized by the OSCE Programme Office in Dushanbe in co-operation with the OSCE Mission to Serbia from 6 to 10 December 2017. A group of ten representatives from various state institutions such as the national parliament, the Presidential Office, the General Prosecutor's Office, the Committee on Women and Family Affairs and several ministries took part in the visit.
Publishing date:
11 December 2017
An OSCE-supported international conference on modern anti-corruption standards and international co-operation took place on 8 December 2017 in Astana.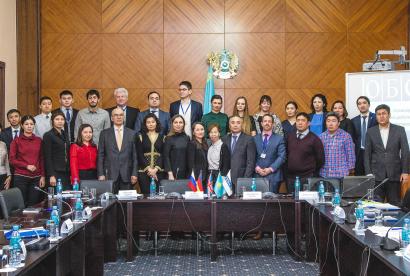 Publishing date:
11 December 2017
A one-week modular training course on collective action, the role of regulatory impact assessments and anti-corruption proofing of draft legislation for more than 40 representatives of public sector, business community and civil society concluded on 8 December 2017 in Astana.
Publishing date:
5 December 2017
An OSCE-led roundtable discussion on combating corruption and financial crimes for experts from Lithuania, Moldova, Poland, the Russian Federation and representatives of law enforcement agencies from Belarus concluded today in Minsk.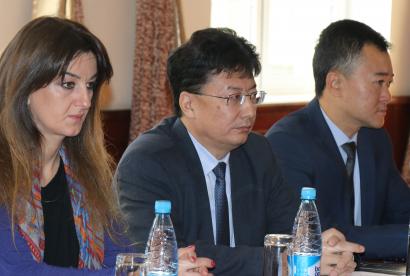 Publishing date:
4 December 2017
The Kyrgyzstan-based Centre for Public Policy presented the results of its monitoring of the delivery of ten main public services on 1 December 2017 in Bishkek. The monitoring project, supported by the OSCE Programme Office in Bishkek, was conducted over a six-month period and aims at strengthening the capacity of local civil society organizations to monitor the delivery of public services and inform the local authorities about problems.
Publishing date:
4 December 2017
The final package of recommendations developed under the OSCE flagship project to strengthen regulatory governance in Kyrgyzstan was approved by the Kyrgyz Government's Regulatory Reform Council on 1 December 2017.