News and press releases from the OSCE's global activities.
Publishing date:
9 May 2018
The OSCE Presence in Albania, in co-operation with the Municipality of Tirana and the Regional Youth Cooperation Office (RYCO), launched a call for applications for "Youth Trail 2018: Promoting OSCE Values among Youth" on 8 May 2018. The 2018 Youth Trail will be held from 20 to 24 June 2018 in Tirana.
Publishing date:
27 April 2018
The OSCE Mission to Bosnia and Herzegovina (BiH) organized a study visit for over 70 secondary school students and teachers from Mostar that concluded on 27 April 2018 in Sarajevo. The students visited the BiH Parliamentary Assembly, Central Election Commission and Sarajevo City Hall.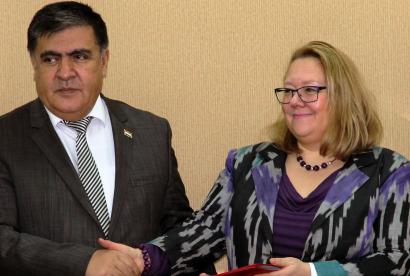 Publishing date:
22 February 2018
The OSCE Programme Office in Dushanbe donated winter clothing, table games, sports equipment as well as a refrigerator and a professional oven to the Reception Referral Centre for Minors on 21 February 2018 in Dushanbe.
Publishing date:
6 February 2018
The OSCE-supported Building Bridges Fund has announced its annual grants to municipalities, schools, students, teachers and parents. The grants are used to organize activities that bring together students from all communities, who attend schools with different languages of instruction.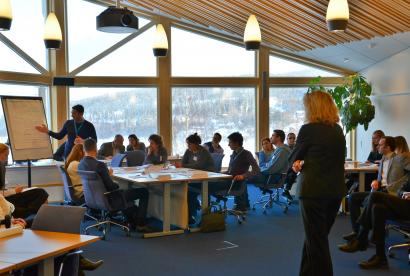 Publishing date:
26 January 2018
Nearly 30 young officials from six OSCE participating States in Eastern Europe and the South Caucasus increased their knowledge about democratic institutions and OSCE commitments in the field of democratic governance during the latest edition of the Young Policy Adviser Course, organized by the
Publishing date:
11 January 2018
Content type:
Press release
VIENNA, 11 January 2018 – Addressing the crisis in and around Ukraine, the protracted conflicts, the security of the Mediterranean region, and the challenges of migration, including by combating human trafficking and all forms of xenophobia and discrimination, are among Italy's OSCE Chairmanship priorities, OSCE Chairperson-in-Office and Italy's Foreign Minister Angelino Alfano told the Permanent Council in Vienna today...
Publishing date:
14 December 2017
OSCE Mission to Moldova organised a study visit to Georgia for a group of six young journalists from both banks of the Dniester/Nistru River on 5-8 December 2017. During the two-day trip they learned about how investigative reporting projects work in practice, as well as about the local media environment and legal framework.