News and press releases from the OSCE's global activities.
Publishing date:
16 December 2019
Roundtable discussions on national and international good practices and challenges in engaging women in activities aimed at preventing violent extremism and other crimes among women took place in Tashkent and Ferghana on 10 and 12 December 2019, respectively. Members of the Senate of Oliy Majlis (parliament), representatives of the Ministry of Internal Affairs of the Republic of Uzbekistan, civil society organizations and international experts attended the events.
Publishing date:
12 December 2019
Content type:
Press release
VIENNA, 12 December 2019 – The OSCE Secretariat today launched a new online resource containing help and information pages to support efforts to prevent and combat violence against women. Available in six languages, www.stopvawnow.org is designed as a practical tool for officials, law enforcement agencies, NGOs and the wider public in Albania, Bosnia and Herzegovina, Montenegro, North Macedonia and Serbia as well as Moldova and Ukraine...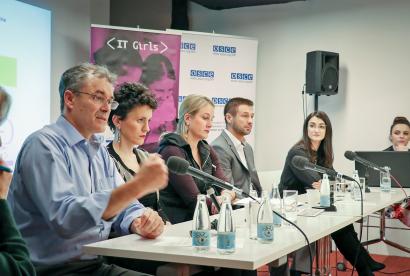 Publishing date:
10 December 2019
As part of the #16Days of Activism against Gender-Based Violence campaign, the IT Girls, joint initiative by UN Women, UNICEF and UNDP, supported by Sweden, and the OSCE Mission to Bosnia and Herzegovina (BiH) joined forces to raise awareness about gender-based violence against women and girls in cyberspace at an event held on 9 December 2019 in Sarajevo...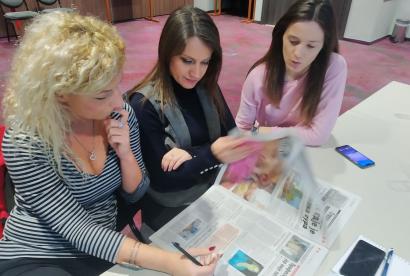 Publishing date:
9 December 2019
The OSCE Mission to Montenegro, in partnership with the Department for Gender Equality within the Ministry of Human and Minority Rights, organized gender equality awareness-raising training for journalists on 2 and 3 December 2019 in Podgorica.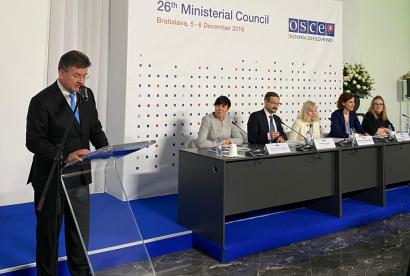 Publishing date:
5 December 2019
Content type:
Press release
BRATISLAVA, 5 December 2019 – The OSCE launched today a new toolkit focusing on the Inclusion of Women and Effective Peace Processes at the 26th Ministerial Council in Bratislava. The toolkit responds to the need for practicable measures to increase women's inclusion in peace processes in the OSCE area.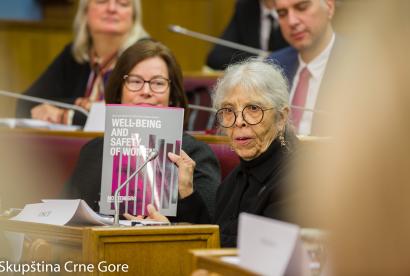 Publishing date:
29 November 2019
"The OSCE recognizes violence against women as both a threat to individuals and a broader security concern," said the Head of the OSCE Mission to Montenegro, Maryse Daviet, in an address on 29 November 2019 to the 11th session of the 'Women's Parliament', held within Montenegro's Parliament, as part of the 16 Days of Activism Against Gender-Based Violence international campaign...
Publishing date:
28 November 2019
VIENNA, 28 November 2019 – OSCE Secretary General Thomas Greminger presented two members of permanent delegations representing their countries in the OSCE with a White Ribbon Award in recognition of their personal commitment and achievements in promoting gender equality.