News and press releases from the OSCE's global activities.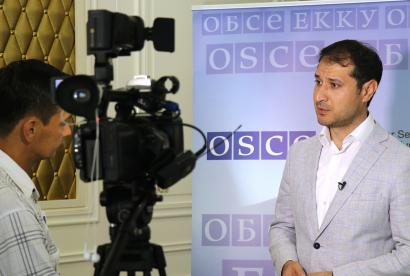 Publishing date:
6 July 2018
On 5 July 2018 a meeting of the Coordination Council for the Reform of the Criminal-Executive System of the Kyrgyz Republic entitled "Assessment of the Health Status of Convicts and Individuals held in Detention: Problems and Solutions" took place in Bishkek on 5 July 2018. The Coordination Council aims to reform Kyrgyzstan's penitentiary system.
Publishing date:
3 July 2018
With the support of the OSCE Programme Office in Bishkek an expert review of the implementation of the UN Security Council Resolution 1540 on the non-proliferation of weapons of mass destruction in Central Asian states and Belarus was held in Issyk-Kul, Kyrgyzstan on 28 June 2018...
Publishing date:
2 July 2018
A three-day summer school for young politicians was organized by the OSCE Programme Office in Bishkek together with the International Republican Institute in Kyrgyzstan, and the Legal Prosperity Foundation from 26 to 29 June 2018 in Bishkek. The school aims to strengthen the capacity of young leaders in Kyrgyzstan and promote their engagement in decision-making processes. The agenda included a panel discussion on the issues of youth employment, as well as problems with accessing higher education for people with special needs...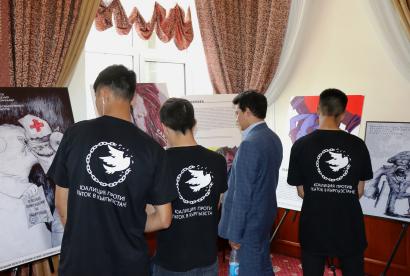 Publishing date:
2 July 2018
The Coalition against Torture in partnership with the OSCE Programme Office in Bishkek, the National Centre for the Prevention of Torture, the Voice of Freedom Foundation and the Office of the Ombudsman held an informative workshop dedicated to the International Day in Support of Victims of Torture on 25 June 2018 in Bishkek...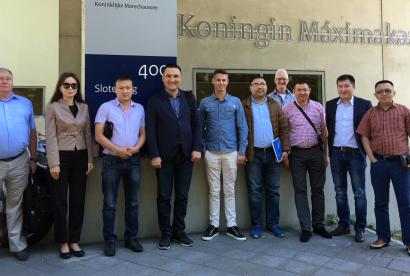 Publishing date:
29 June 2018
The OSCE Programme Office in Bishkek, in close co-operation with the Border Security and Management Unit of the OSCE's Transnational Threats Department, organized a study visit to Amsterdam for seven aviation security experts from Kyrgyzstan. The visit, which took place from 26 to 28 June, aimed at providing Kyrgyz representatives with a better understanding of the benefits of using Advance Passenger Information (API) data for border management purposes. The trip enabled them to experience first-hand the functioning of the Travel Information Portal (TRIP), the Dutch passenger data solution.
Publishing date:
21 June 2018
A roundtable discussion to mark the completion of the development of recommendations for a large-scale regulatory reform of business practices in Kyrgyzstan, hosted by the Kyrgyz Government's Council on Regulatory Reform and the OSCE Programme Office in Bishkek, took place at the event to mark the launch of the reform on 18 June 2018 in Bishkek...
Publishing date:
18 June 2018
Representatives of the Presidential Administration of Kyrgyzstan, the Central Commission for Elections and Referenda (CEC), the OSCE Programme Office in Bishkek, the UN Development Programme (UNDP) and the Swiss Embassy to Kyrgyzstan participated in the opening ceremony of the Capacity Development Centre for the State Registration Services under the Government (SRS) in Bishkek on 14 June 2018.