News and press releases from the OSCE's global activities.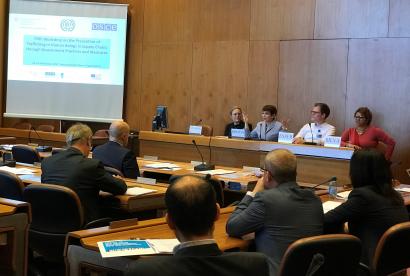 Publishing date:
27 November 2017
Vienna, 27 November 2017 – A two-day workshop on the "Prevention of Trafficking in Human Beings in Supply Chains through Government Practices and Measures" concluded on 24 November in Geneva, Switzerland. Organized by the OSCE with the support of the International Labour Organization (ILO) and Switzerland, the workshop gathered over 50 participants, including representatives from 18 governments as well as international experts specialized in the fight against child and forced labour and human trafficking.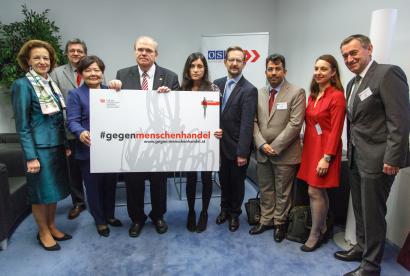 Publishing date:
20 October 2017
Content type:
Press release
Vienna, 20 October 2017 – In times of interconnected challenges to security, such as emergency situations, violent extremism or large movements of people fleeing conflict, the fight to end human trafficking requires a flexible, creative and system-wide approach involving governments, the private sector, civil society and international organizations, stressed participants at today's conference on Human Trafficking in Conflict and Crisis Situations.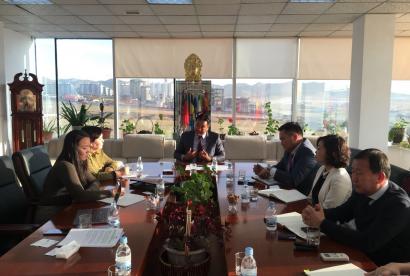 Publishing date:
6 October 2017
ULAANBAATAR, Mongolia, 6 October 2017- OSCE Special Representative and Co-ordinator for Combating Trafficking in Human Beings, Madina Jarbussynova, concluded on Friday a four-day official visit to discuss the country's implementation of OSCE anti-trafficking commitments.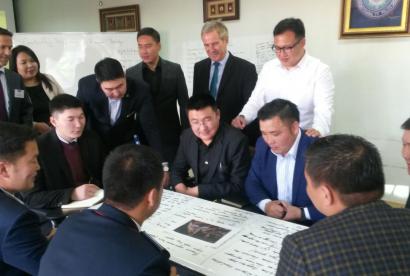 Publishing date:
4 October 2017
Local police officers from Mongolia completed a week-long OSCE-supported course on trends and tendencies of organized crime, with a specific focus on trafficking in human beings, which took place from 2 to 6 October 2017 in Ulaanbaatar.
Publishing date:
15 September 2017
VICENZA, Italy, 15 September 2017 – The third OSCE simulation-based training on combating human trafficking along migration routes concluded today at the Centre of Excellence for Stability Police Units (CoESPU). Sixty-six anti-trafficking practitioners, from 30 OSCE participating States and three Partners for Co-operation gained better knowledge of indicators for identifying trafficked persons among mixed groups of migrants. Participants also practiced how to concretely apply a multi-agency and human rights-based approach in investigating trafficking cases and assisting victims.
Publishing date:
28 July 2017
An OSCE-organized five-day training course on the detection of forged documents and imposters took place in Ashgabat from 24 to 28 July 2017. The course brought together representatives from Turkmenistan's Interior and National Security Ministries, the State Border Service, and the State Migration Service...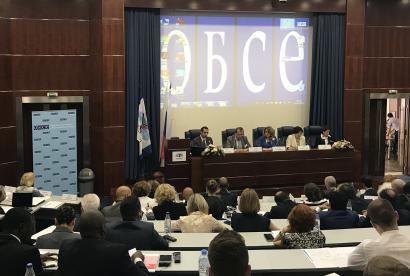 Publishing date:
21 July 2017
Moscow, 21 July 2017- The Conference on "Public-Private Partnership in the Fight Against Human Trafficking" organized by the OSCE Office of the Special Representative and Co-ordinator for Combating Trafficking in Human Beings, in co-operation with the Ministry of Foreign Affairs of the Russian Federation, concluded today at the Moscow State Institute of International Relations.