News and press releases from the OSCE's global activities.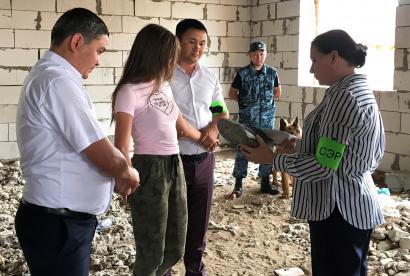 Publishing date:
26 July 2019
An OSCE-organized week-long simulation exercise on countering drug-related money laundering concluded on 26 July 2019 in Koschi, near Nur-Sultan. It took place at the Law Enforcement Agencies Academy under the General Prosecutor's Office.
Publishing date:
26 July 2019
Content type:
Daily report
• Compared with the previous reporting period, the SMM recorded fewer ceasefire violations in both Donetsk and Luhansk regions. • The SMM saw damage from small-arms fire to a shop in Dokuchaievsk, reportedly on 18 July. • The Mission continued to monitor the disengagement area near Stanytsia Luhanska and observed an assessment of the broken section of the bridge in preparation for future repairs. • It saw anti-tank mines and fresh craters inside of the disengagement area near Zolote. • The SMM saw for the first time unexploded ordnance in Nova Marivka and a remnant of a rocket-propelled grenade in Verkhnoshyrokivske. • The Mission facilitated and monitored adherence to the ceasefire to facilitate repairs to and the operation of critical civilian infrastructure, including repairs to a water pipeline between Zolote-3/Stakhanovets and Popasna. • Restrictions of the SMM's access continued, including at a checkpoint of the armed formations near Verkhnoshyrokivske.*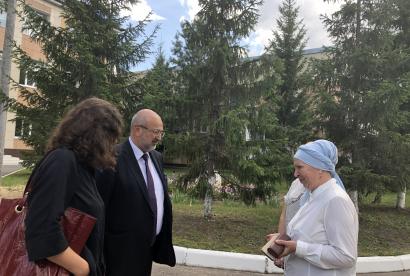 Publishing date:
26 July 2019
OSCE High Commissioner on National Minorities (HCNM) Lamberto Zannier visited the Russian Federation from 22 to 26 July 2019, for the second time since taking up his mandate in 2017. Zannier continued his dialogue with the Russian authorities about minority issues both inside and outside Russia and took stock of inter-ethnic relations in the Republic of Tatarstan...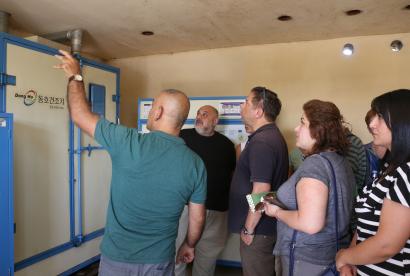 Publishing date:
26 July 2019
Promoting a green economy and resource efficiency was the focus of a workshop held in Yerevan, on 24 and 25 July by the Office of the Co-ordinator of OSCE Economic and Environmental Activities (OCEEA). The event was organized in co-operation with the Government of Armenia.
Publishing date:
26 July 2019
Content type:
Press release
COPENHAGEN, 25 July 2019 – In order to better address relevant challenges in the OSCE area OSCE PA President George Tsereteli (Georgia), entering his second term, appointed this week a new Special Representative and a new Special Rapporteur.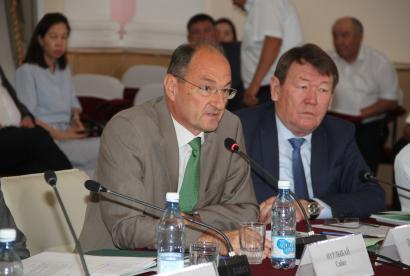 Publishing date:
26 July 2019
A two-day roundtable discussion supported by the OSCE Programme Office in Nur-Sultan on the sustainable management of the Zhaiyk (Ural) river basin ecosystem, which traverses Kazakhstan and the Russian Federation, concluded on 26 July 2019 in Oral, Kazakhstan.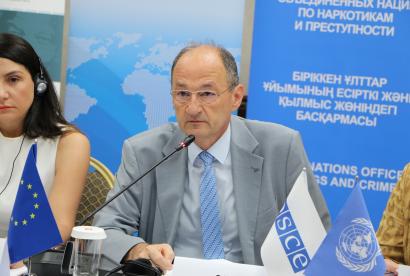 Publishing date:
26 July 2019