News and press releases from the OSCE's global activities.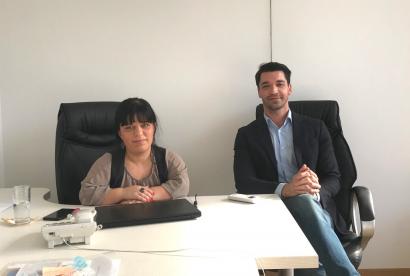 Publishing date:
10 February 2020
Darko Brajović, National Programme Officer in the OSCE Mission to Montenegro, met on 6 February 2020 with Executive Director of the Association of Youth with Disabilities Marina Vujačić. They discussed ways to ensure that persons with disabilities can participate in electoral processes in Montenegro.
Publishing date:
20 December 2019
Seventy representatives of ministries of education, pedagogical institutes, and public universities from across Bosnia and Herzegovina gathered in Banja Luka on 16 and 17 December 2019 to discuss the results of the recently published findings of the 2018 Programme for International Student Assessment (PISA).
Publishing date:
9 December 2019
The OSCE Mission to Montenegro organized a two-day training course to help the Ministry of Sports and Youth to develop a third Action Plan for the implementation of the Government's Youth Strategy 2017–2021 on 2 and 3 December 2019 in Budva.
Publishing date:
6 December 2019
Content type:
Press release
BRATISLAVA, 6 December 2019 – On the margins of the 26th Ministerial Council, the Slovak Chair, its Special Representatives on Youth and Security, Spain and Albania, supported by the OSCE, organized an event on young voices for a safer future in Bratislava.
Publishing date:
26 November 2019
Content type:
Press release
BELGRADE, 26 November 2019 – The OSCE Mission to Serbia will present its 2019 Person of the Year Award at a ceremony today in Belgrade. The recipients of this year's award are: Bojan Cvejić, Web Executive Director and Editor-in-Chief at the daily Danas, Sonja Stonajović Gajić, member of the Managing Board of the Belgrade Centre for Security Policy (BCBP) and Aleksandar Ivanović, Director of the Citizen's Association Monitor from Novi Pazar...
Publishing date:
22 November 2019
The annual OSCE-supported International Youth Legal Forum, focusing on the link between human rights and transnational threats to security, concluded on 22 November 2019 in Nur-Sultan...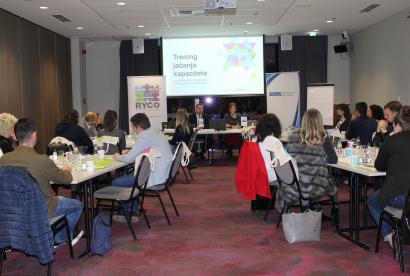 Publishing date:
19 November 2019
In preparation for the fourth Regional Youth Co-operation Office (RYCO) Call for Proposals, the OSCE Mission to Montenegro, together with the RYCO Local Branch Office, organized a training course for potential applicants from 15 to 18 November 2019 in Podgorica...