News and press releases from the OSCE's global activities.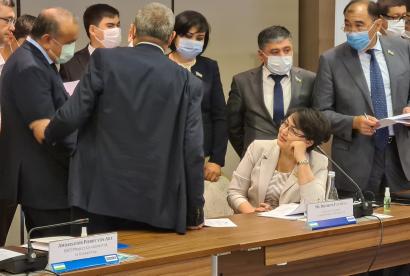 Publishing date:
3 June 2021
The role of Parliament in budgetary and financial security-sector oversight in Uzbekistan was discussed in an interactive workshop in Tashkent on 3 June 2021. Twenty members of the Oliy Majlis (parliament) participated in the event, including committee chairpersons and their deputies as well as members and support staff from the Legislative Chamber and the Senate.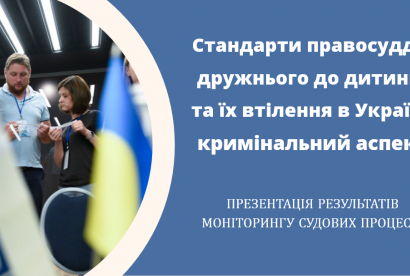 Publishing date:
1 June 2021
Multiple interrogations, lack of psychological support, lengthy proceedings, these are just a few of the problems children face in Ukraine's criminal justice system according to a new OSCE-supported report presented on 1 June 2021.
Publishing date:
28 May 2021
On 26 May 2021, the practices of managing assets, in particular vehicles and properties of citizens residing outside of their country of citizenship, was the focus of an OSCE-supported event in Belgrade, hosted by the Directorate for Management of Confiscated Assets of Serbia's Justice Ministry with the Balkan Asset Management Interagency Network (BAMIN) and the Agency for Administration of Seized and Confiscated Asset of Albania, currently holding BAMIN Presidency...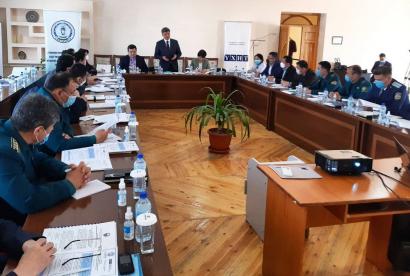 Publishing date:
20 April 2021
In the period between 7 and 13 April 2021, the Project Co-ordinator in Uzbekistan (PCUz) carried out a series of awareness-raising seminars on the National Preventive Mechanism against Torture. The seminars were organized jointly with the Authorized Person of the Oliy Majlis of the Republic of Uzbekistan for Human Rights (Ombudsperson).
Publishing date:
15 April 2021
A ten-day medical training course on providing first aid and evacuation to injured persons during explosive ordinance disposal concluded on 9 April 2021 at the Regional Explosives Hazards Training Centre under Tajikistan's Deference Ministry located in the suburbs of Dushanbe. The OSCE Programme Office in Dushanbe organized the course in co-operation with Tajikistan's Defence Ministry.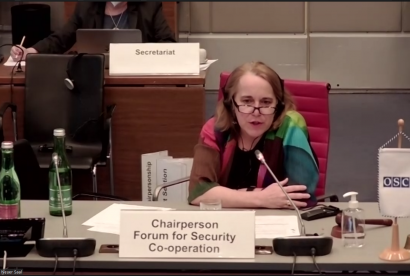 Publishing date:
24 March 2021
Content type:
Press release
VIENNA, 24 March 2021 — The United States fostered meaningful dialogue and sought to set the stage for rebuilding military transparency and confidence over the course of its Forum for Security Co-operation (FSC) Chairpersonship, said...
Publishing date:
13 March 2021