News and press releases from the OSCE's global activities.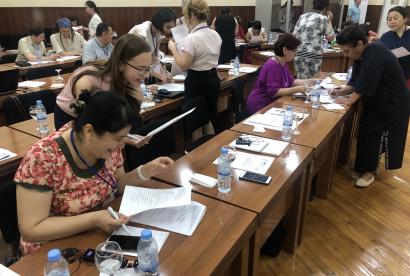 Publishing date:
5 July 2019
An OSCE Project Co-ordinator in Uzbekistan-supported Gender Economics International Summer School was conducted from 2 to 6 July 2019 in Tashkent for some 35 young employees of the public sector and non-governmental organizations from Uzbekistan, Kazakhstan, Kyrgyzstan and Tajikistan working on issues of women's empowerment and gender equality...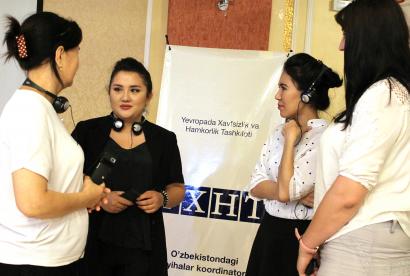 Publishing date:
3 July 2019
The OSCE Project Co-ordinator in Uzbekistan is conducting a first in a series of new training courses for members of the Women`s Committee Central Apparatus and its regional representations. Thirty representatives of the Women's Committee, from Tashkent city and the regions of Tashkent and Syrdarya are participating in the course from 2 to 4 July 2019 in Tashkent.
Publishing date:
27 June 2019
More than 30 women MPs from North Macedonia and South-Eastern Europe enhanced their knowledge on gender-sensitive parliaments and use of public funding for gender equality during the OSCE-supported event that ended on 27 June 2019 in Skopje.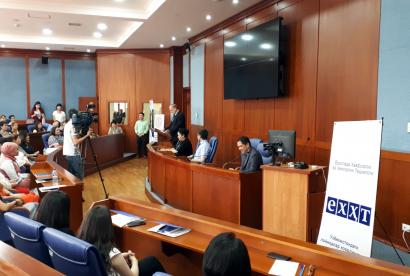 Publishing date:
24 June 2019
The OSCE Project Co-ordinator in Uzbekistan organized a three-week training course from 10 to 29 June 2019 in Tashkent, targeting some 200 junior and mid-level female managers from Uzbekistan and Kazakhstan...
Publishing date:
21 June 2019
Ensuring a gender perspective in legislative drafting was the topic of an OSCE-supported two-day seminar, organized with the support of the parliamentary Gender Equality Committee for the expert service of the parliament of Montenegro, as well as for parliamentarians on 20 and 21 June in Podgorica.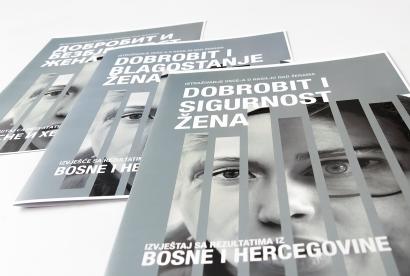 Publishing date:
20 June 2019
Content type:
Press release
SARAJEVO, 20 June 2019 – The Organization for Security and Co-operation in Europe (OSCE) presented in Sarajevo today the results of the OSCE-led Survey on the Well-being and Safety of Women for Bosnia and Herzegovina (BiH).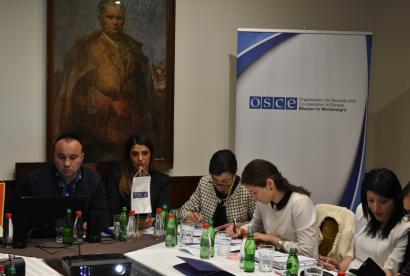 Publishing date:
17 June 2019
To raise awareness of the effect and consequences of gender-based violence and early marriages, the OSCE Mission to Montenegro, in partnership with the NGO Centre for Roma Initiatives, and supported by the Permanent Mission of France to the United Nations and International Organizations in Vienna, organized a three one-day training courses for 48 professionals from police, prosecution, education and social welfare in Nikšić, Podgorica and Berane on 27 May, 3 and 10 June 2019...