News and press releases from the OSCE's global activities.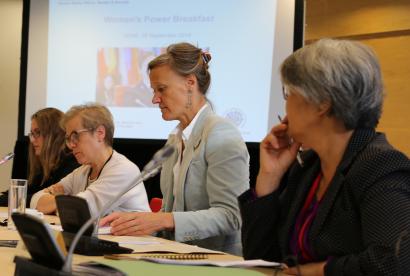 Publishing date:
20 September 2019
The continuing – and in some places increasing – exclusion of women from participating in security strategies and implementation were the focus of the annual Women's Power Breakfast organized by the OSCE Office for Democratic Institutions and Human Rights (ODIHR) in Warsaw on 20 September 2019, on
Publishing date:
16 September 2019
Content type:
Press release
WARSAW, 16 September 2019 – The OSCE today presented a report focusing on experiences of disadvantaged groups of women at the OSCE annual human rights conference, the Human Dimension Implementation Meeting, in Warsaw. The report provides a detailed picture of violence experienced by disadvantaged women in South-Eastern and Eastern Europe.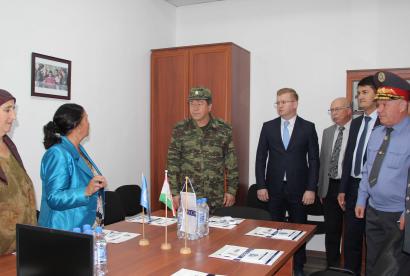 Publishing date:
16 September 2019
Tajikistan's Interior Minister, Colonel-General Rahimzoda Ramazon, senior-ranking ministry officials, representatives of the OSCE Programme Office in Dushanbe, and the United Nations Development Programme in Tajikistan (UNDP) participated in the official inauguration of a new gender sensitive police unit and an office for the district's public council on 10 September 2019 in the Muminobod District.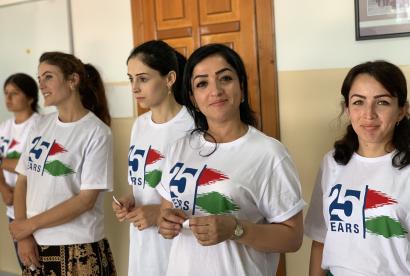 Publishing date:
19 August 2019
Twenty young people from Tajikistan, 14 women and six men, nominated by registered political parties in Tajikistan, participated in the summer school "Youth for Gender Equality" from 12 to 17 August 2019 in the OSCE Academy in Bishkek, Kyrgyzstan...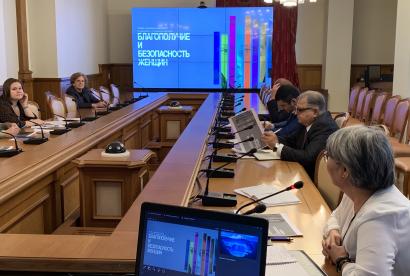 Publishing date:
7 August 2019
The OSCE Senior Adviser on Gender Issues, Amarsanaa Darisuren, visited the Russian Federation from 29 to 31 July 2019 with the aim of further enhancing links and co-operation in the field of gender equality. She held discussions with representatives from the Ministries of Foreign Affairs, Labour and Social Protection, and Higher Education and Science, as well as the Office of the Prosecutor General and the Office of High Commissioner for Human Rights in the Russian Federation. She also met with the Chair of the Women's Union of Russia and the Chair of the national NGO Business Women of Russia...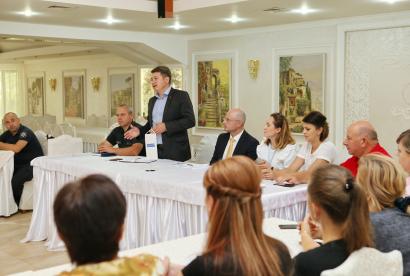 Publishing date:
29 July 2019
The OSCE Mission to Moldova supported an exposure visit for a group of 16 social service providers to a centre for counselling domestic violence aggressors in the district of Drochia, in the north of Moldova on 23 and 24 July 2019. The service providers from the left bank of the Dniester/Nistru River and the Autonomous Territorial Unit of Gagauzia had an opportunity to learn from the unique experience of the Drochia Centre, which has pioneered working with both domestic violence perpetrators and survivors...
Publishing date:
18 July 2019
A new web-based course on combating domestic violence, created by the OSCE Project Co-ordinator in Ukraine and the online education platform EdEra, is open for users starting from 18 July 2019. The course for the general public aims at promoting awareness among Ukrainians of what domestic violence is and how it can be dealt with...