News and press releases from the OSCE's global activities.
Publishing date:
4 September 2019
Content type:
Press release
GENEVA, Switzerland, 4 September 2019 –The wide array of regionally and internationally available security standards, instruments, technologies and methodologies at the disposal of governments to address the critical security risks faced by their inland transport systems was the focus of a joint OSCE-UN Economic Commission for Europe (UNECE) Inland Transport Security Discussion Forum on Strengthening Security on Inland Freight Routes that ended today in Geneva...
Publishing date:
3 September 2019
A two-day train-the-trainer course on countering terrorist financing for participants from Albania was held on 2 and 3 September 2019 at the OSCE Secretariat in Vienna...
Publishing date:
2 September 2019
A five-day training course aimed at strengthening the capacity of Kyrgyzstan to counter terrorist financing concluded in Issyk-Kul, Kyrgyzstan on 31 August 2019. It was organized by the OSCE's Transnational Threats Department, in co-operation with the OSCE Programme Office in Bishkek and the UN Office on Drugs and Crime (UNODC)...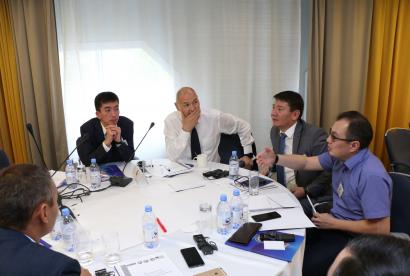 Publishing date:
29 August 2019
A three-day training seminar on anti-money laundering and combating terrorist financing concluded on 29 August 2019 in Nur-Sultan. Some 50 government officials from law-enforcement agencies and the judiciary took part in the event...
Publishing date:
26 August 2019
A three-day national table-top exercise (TTX) on preventing and countering the use of the internet for terrorist purposes, for some 30 Kyrgyz representatives from diverse backgrounds and perspectives, including representatives of government, law enforcement, civil society, media, academia and the private sector, began on 25 August 2019 in Issyk Kul, Kyrgyzstan.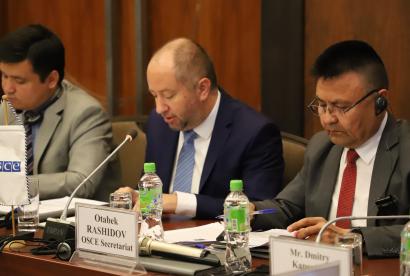 Publishing date:
21 August 2019
A three-day national tabletop exercise on the topic of countering the use of the Internet for terrorist purposes started in Dushanbe on 21 August 2019.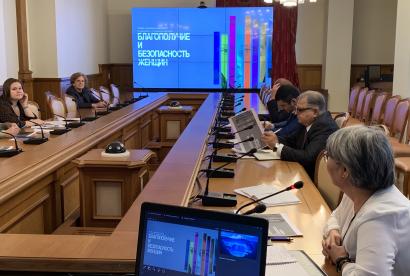 Publishing date:
7 August 2019
The OSCE Senior Adviser on Gender Issues, Amarsanaa Darisuren, visited the Russian Federation from 29 to 31 July 2019 with the aim of further enhancing links and co-operation in the field of gender equality. She held discussions with representatives from the Ministries of Foreign Affairs, Labour and Social Protection, and Higher Education and Science, as well as the Office of the Prosecutor General and the Office of High Commissioner for Human Rights in the Russian Federation. She also met with the Chair of the Women's Union of Russia and the Chair of the national NGO Business Women of Russia...