News and press releases from the OSCE's global activities.
Publishing date:
27 September 2022
SARAJEVO, 27 September 2022- The OSCE Mission to BiH finds that the recent cyber-attack on the BiH Parliamentary Assembly illustrates both the vulnerability of key ICT systems in BiH and the urgency to address cybersecurity gaps. This attack has endangered the transparency of legislative work and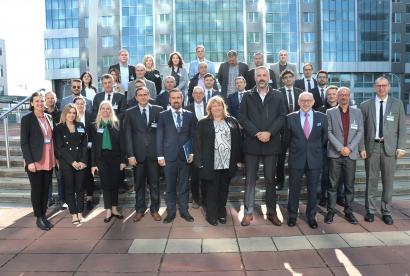 Publishing date:
23 September 2022
The OSCE Mission to Bosnia and Herzegovina supported a "National Cyber Incident Classification" workshop for South-East and Eastern Europe in Banja Luka on 22 and 23 September 2022. The workshop was organized by the OSCE's Transnational Threats Department (TNTD), in co-operation with the Republika Srpska Ministry of Scientific and Technological Development and the Higher Education and Information Society.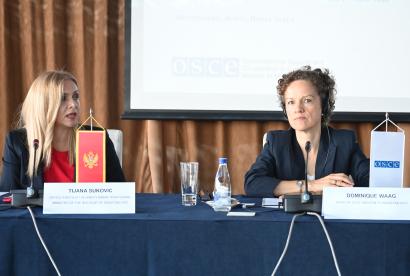 Publishing date:
5 September 2022
Participants of a two-day regional conference "Countering online Child Exploitation in Southeast Europe", organized by the OSCE Mission to Montenegro on 5 and 6 September 2022 in Budva, shared approaches and experiences and committed to improve their regional co-operation in providing an effective response to online sexual exploitation of children.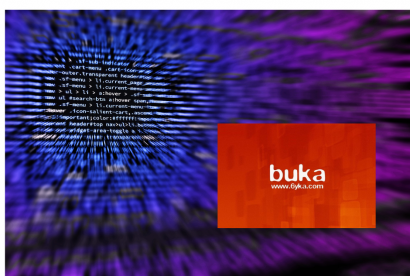 Publishing date:
21 July 2022
This morning news portal BUKA lost access to their Facebook page because their account was hacked.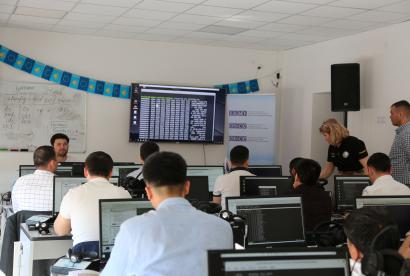 Publishing date:
20 May 2022
Law enforcement experts from Kazakhstan, Kyrgyzstan and Uzbekistan have improved their capacity to fight cybercrime through a training course organized on 16-20 May by the OSCE Transnational Threats Department in close co-operation with the OSCE Programme Office in Nur-Sultan and the Law Enforcement Academy under the General Prosecutor's Office of the Republic of Kazakhstan.
Publishing date:
28 December 2021
On 28 December 2021, the OSCE Project Co-ordinator in Uzbekistan (PCUz) co-hosted an award ceremony recognizing the winners of the Open Data Challenge 2021 hackathon, an IT contest to develop digital solutions based on open data. The ceremony and the hackathon were organized by the PCUz in collaboration with the State Committee of the Republic of Uzbekistan on Statistics (UZSTAT), the Technological Park of Software Products and Information Technologies (IT-Park Uzbekistan) and other national partners.
Publishing date:
8 December 2021