News and press releases from the OSCE's global activities.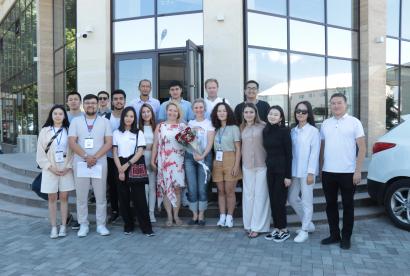 Publishing date:
25 July 2022
Model OSCE is an engaging workshop where young people simulate the work of the Permanent Council by representing the OSCE participating States, and learn more about the Organization's comprehensive model of security and its consensus-based decision-making processes.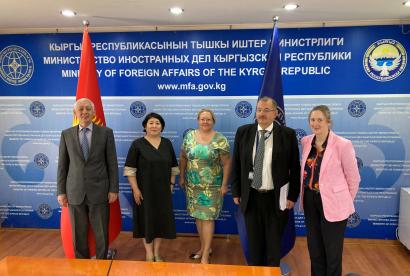 Publishing date:
22 July 2022
Director of the OSCE Conflict Prevention Centre (CPC) and Deputy Head of the OSCE Secretariat Tuula Yrjölä concluded her two-day visit to Kyrgyzstan where she held bilateral meetings with host country officials, and discussed, inter alia, OSCE-Kyrgyzstan co-operation, especially in light of the 30year anniversary of Kyrgyzstan's participation in the Organization, regional co-operation, and current security challenges.
Publishing date:
12 July 2022
On 12 July 2022, students and young professionals from various academic disciplines and sectors took part in a training on Climate Change and Security in Central Asia in Bishkek. The Office of the Co-ordinator of OSCE Economic and Environmental Activities (OCEEA) and the Berlin-based think tank adelphi organized the event in partnership with the OSCE Academy and the OSCE Programme Office in Bishkek.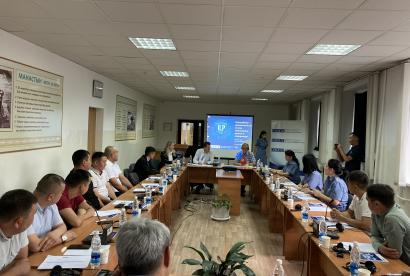 Publishing date:
8 July 2022
On 5-6 July, the OSCE Transnational Threats Department in co-operation with the OSCE Programme Office in Bishkek organized the training course "Intelligence-Led Policing: from Theory to Practical Implementation" in Bishkek, Kyrgyzstan.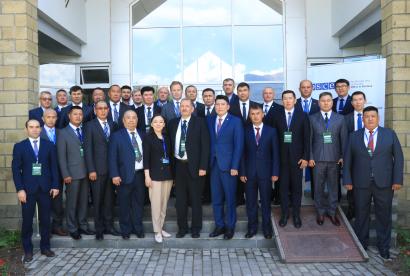 Publishing date:
1 July 2022
On June 27-29, a three-day regional meeting of 35 senior representatives of the border services from Kazakhstan, Kyrgyzstan, Tajikistan, and Uzbekistan took place in Issyk-Kul province.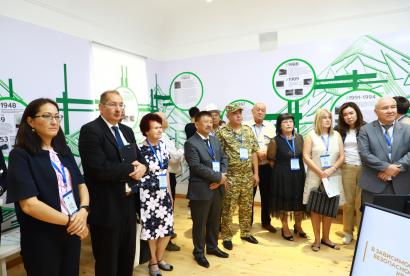 Publishing date:
22 June 2022
Mailuu-Suu is a small town located in the Jalal-Abad province, Kyrgyzstan, with a population of 22 thousand people. During the Soviet years, the town used to be a regional centre for mining uranium ore – a large industry that came to a halt with the breakup of the Soviet Union in the early 1990's. Mailuu-Suu's industrial past left multiple uranium tailings pits that partially have been rehabilitated and recultivated; yet, there still remain tailings pits that pose threat to the local population's and ecosystem's health.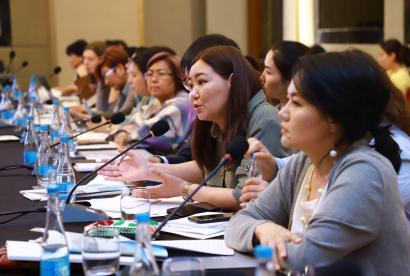 Publishing date:
3 June 2022
On 31 May, the OSCE Programme Office in Bishkek held a round table to discuss the results of the study "Violence against Women in Politics in Kyrgyzstan"- the first one ever conducted in the host state. The study was conducted from November 2021 to January 2022 by the non-governmental organization "Agency for Social Technologies", with the support of the OSCE Programme Office in Bishkek and the OSCE Office for Democratic Institutions and Human Rights (ODIHR).