News and press releases from the OSCE's global activities.
Publishing date:
17 February 2014
The judicial system and procedures, issues related to judicial independence were the focus of a training seminar organized for media representatives from 15 to 16 February 2014 in Aghveran with the support of the OSCE Office in Yerevan...
Publishing date:
23 December 2013
The "The Best in the Net" guidebook aimed at online journalists was launched on 23 December 2013 in Yerevan. The publication provides both theoretical and practical knowledge on creating high-quality online media, as well as offering guidelines on information security. The publication was prepared by the non-governmental organization Journalists for the Future with the support of the OSCE Office in Yerevan...
Publishing date:
20 November 2013
Content type:
Press release
The role of new media and social networks in the social and political life in Armenia was the topic of a conference which was held today in Yerevan.
Publishing date:
30 September 2013
OSCE Office in Yerevan in co-operation with the non-governmental organization Helsinki Committee of Armenia organized a workshop on principles of reporting about penal system, for journalists from 28 to 29 September 2013 in Tsaghkadzor...
Publishing date:
10 June 2013
Challenges of online media and prospects for the development of online media self-regulation in Armenia were discussed at a two-day workshop on 8 and 9 June 2013 in Aghveran, a town located in Armenia's Kotayk province...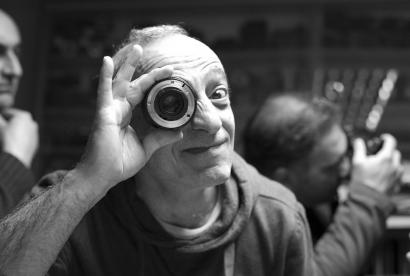 Publishing date:
3 May 2013
"Freedom of press: the right to know" is the theme of an exhibition that opened in Yerevan on 3 May 2013 to mark the World Press Freedom Day...
Publishing date:
29 June 2012
Content type:
Press release