News and press releases from the OSCE's global activities.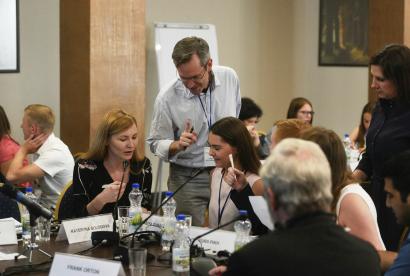 Publishing date:
14 July 2017
The third Inter-University School on Human Rights welcomed 25 students from 13 universities and 10 countries of the OSCE region from 10 to 14 July 2017 in Chernihiv, Ukraine. The annual event serves as a platform for strengthening the capacity of future legal professionals in human rights protection...
Publishing date:
9 December 2016
An OSCE-supported Human Rights Calendar was presented at Ukraine's Ministry of Education and Science during the joint OSCE-Council of Europe event on 9 December 2016 in Kyiv...
Publishing date:
9 November 2016
Civil society activists and officials from Ukraine discussed how to improve the functioning of the National Preventive Mechanisms, a tool to ensure monitoring of places of detention and to prevent the abuse of human rights there, at the 6th East European National Prevention Mechanisms Conference from 8 to 9 November 2016 in Lviv...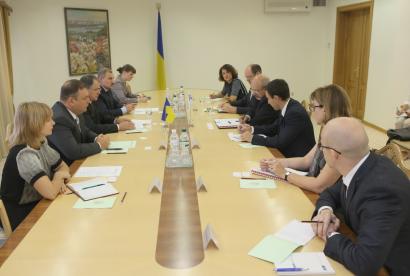 Publishing date:
14 September 2016
Content type:
Press release
KYIV, 14 September 2016- Legal provisions requiring prior permission from authorities for religious gatherings are not compliant with the country's basic law, reads a decision of Ukraine's Constitutional Court announced on Tuesday, 13 September 2016 in Kyiv...
Publishing date:
27 July 2016
The OSCE Project Co-ordinator on 15 July 2016 launched the first distance course in Ukraine on the application of the case-law of the European Court of Human Rights (ECtHR)...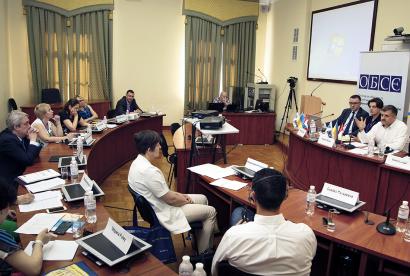 Publishing date:
14 July 2016
Twenty-five lecturers from law faculties at fifteen universities from around Ukraine, during a roundtable discussion supported by the OSCE Project Co-ordinator on 13 July 2016 in Kyiv, developed recommendations on teaching human rights within Master of Law university programmes...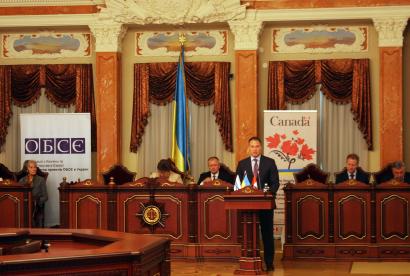 Publishing date:
10 June 2016
The OSCE Project Co-ordinator in Ukraine and the Supreme Court of Ukraine organized on 10 June 2016 in Kyiv a joint roundtable discussion on protection of property in times of conflict, bringing together over 60 representatives of Ukrainian legislative and executive powers, leading judicial and law schools, as well as judges and international and local experts...