News and press releases from the OSCE's global activities.
Publishing date:
2 November 2021
Content type:
Press release
KYIV, 2 November 2021- The OSCE Special Monitoring Mission (SMM) and OSCE Project Co-ordinator in Ukraine (PCU), mark the 21st anniversary of the UN Security Council Resolution 1325, which recognizes the important roles of women and girls in peace and security efforts, and calls for their increased and meaningful participation in related decision-making processes.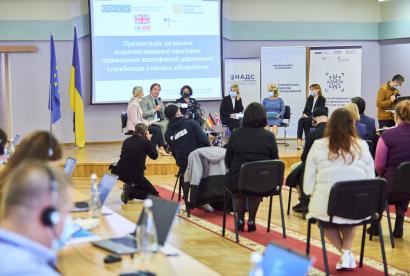 Publishing date:
30 September 2021
A new cyber hygiene project for employees of state institutions in Ukraine was presented on 30 September 2021 by the OSCE Project Co-ordinator in Ukraine with the National Agency of Ukraine for Civil Service and the Ukrainian School of Governance (USG). The project comprises an online and in-person programme for basic cybersecurity skills, an equipped mobile training centre and a pool of trainers prepared to teach public servants.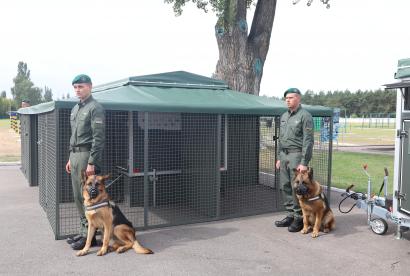 Publishing date:
19 August 2021
The OSCE Project Co-ordinator in Ukraine handed over specialized equipment to support the canine units of the State Border Guard Service of Ukraine (SBGS) at an official ceremony held in Kyiv on 19 August 2021.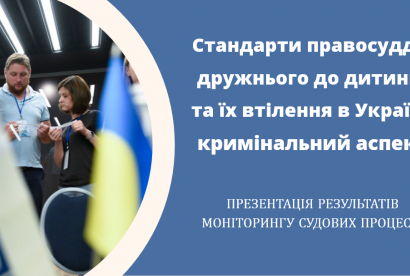 Publishing date:
1 June 2021
Multiple interrogations, lack of psychological support, lengthy proceedings, these are just a few of the problems children face in Ukraine's criminal justice system according to a new OSCE-supported report presented on 1 June 2021.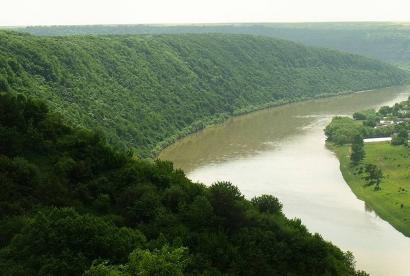 Publishing date:
22 April 2021
The results of the Global Environment Facility project 'Enabling transboundary co-operation and integrated water resources management in the Dniester river basin', were officially presented on 22 April 2021 online at a meeting of representatives of the governments of the Republic of Moldova and Ukraine, international organizations, academia, businesses and non-governmental organizations.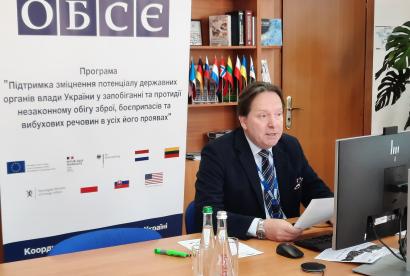 Publishing date:
14 April 2021
Over 80 representatives from Ukraine, the donor community and international partner organizations met on 14 April 2021 to discuss co-operation and programmatic efforts in developing and implementing strategic approaches and practical measures in combating illicit trafficking of weapons, ammunition and explosives (WAE).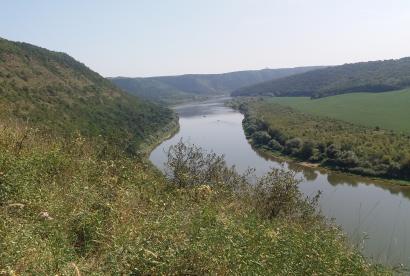 Publishing date:
9 April 2021
On 31 March 2021, the Republic of Moldova and Ukraine signed a statement on the approval of the Strategic Action Programme (SAP) to ensure 8 million inhabitants of the Dniester/Nistru river basin between the two countries will benefit from the countries' joint efforts to improve and ensure environmentally sound use of water and other natural resources and ecosystems in the region.