News and press releases from the OSCE's global activities.
Publishing date:
19 May 2021
Innovative approaches to evidence-based lawmaking to prevent and combat violence against women was the topic of an event organized by the OSCE Secretariat's Gender Issues Programme, the OSCE Office for Democratic Institutions and Human Rights (ODIHR) and the OSCE Parliamentary Assembly on 19 May 2021.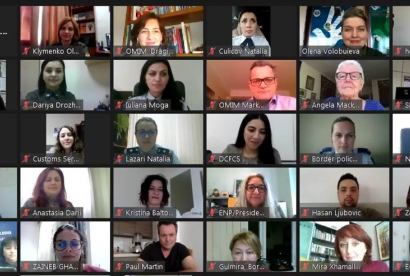 Publishing date:
24 March 2021
More than 90 participants took part in an online workshop on gender mainstreaming in human resources departments of border and law enforcement agencies, which was organized on 23 March 2021 by the Border Security and Management Unit in the OSCE's Transnational Threats Department.
Publishing date:
11 March 2021
OSCE Secretary General Helga Maria Schmid presented annual Gender Equality Champion awards at the Permanent Council on 11 March. Empowering women leaders in Uzbekistan, combating COVID 19-related domestic violence in Ukraine, dispelling discriminatory rumours in North Macedonia and working for gender parity in OSCE executive structures were among the achievements recognized.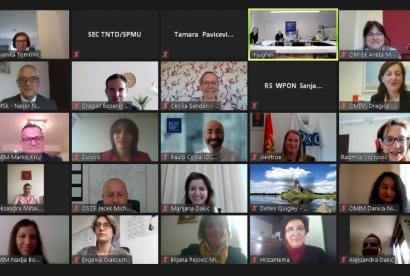 Publishing date:
10 March 2021
Content type:
Press release
PODGORICA/VIENNA, 10 March – Increased participation of women in the police sector contributes to enhancing public confidence in the police. This was the conclusion of an online event of the OSCE project "Increasing and Supporting the Participation of Women at all Levels of Policing" held on 10 March 2021.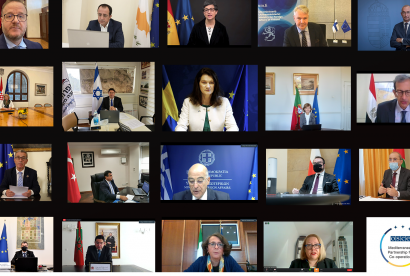 Publishing date:
3 November 2020
Content type:
Press release
STOCKHOLM/VIENNA, 3 November 2020 – In light of the COVID-19 pandemic and numerous other challenges, high-level political representatives of the OSCE participating States and Partners for Co-operation addressed today the complex link between sustainable development and security at the 2020 OSCE Mediterranean Conference fully held online...
Publishing date:
28 October 2020
The impact of emergencies on violence against women and the need for gender-sensitive crisis responses were in focus at a special event organized on the margins of the third OSCE Gender Equality Review Conference on 27 October 2020.
Publishing date:
14 October 2020
On the occasion of the 20th anniversary of the landmark UN Security Council Resolution 1325 on Women, Peace and Security (WPS), the OSCE and UN Women joined forces to host an online event on 12 October 2020. Experts reviewed commitments and charted the way forward on this landmark resolution, the first international agreement recognizing that conflict affects women differently than men and calling for the meaningful participation of women in peace processes. A wide range of WPS practitioners from civil society and women's organizations, government officials and representatives of international organizations participated in the event.