News and press releases from the OSCE's global activities.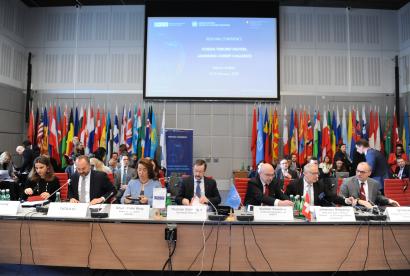 Publishing date:
11 February 2020
Content type:
Press release
VIENNA, 11 February 2020 – More than 400 participants from over 70 countries attended the opening of a two-day, high-level regional conference on challenges posed by foreign terrorist fighters. The conference, which is being held today and tomorrow in Vienna, is jointly organized by the UN Office of Counter-Terrorism (UNOCT), the OSCE, and Switzerland, in co-operation with Albania's OSCE Chairmanship...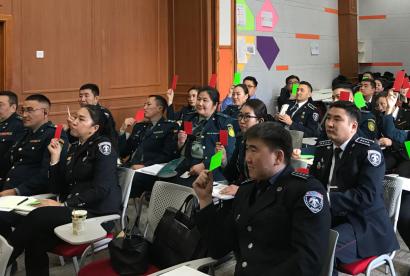 Publishing date:
24 December 2019
The OSCE's Transnational Threats Department Border Security and Management Unit (TNTD/BSMU) held a training course on the detection of forged documents and impostors in Ulaanbaatar from 16 to 20 December 2019. The event was organized in co-operation with the University of Internal Affairs of Mongolia and conducted by document experts of the Austrian Federal Ministry of the Interior.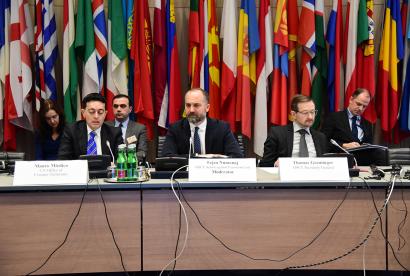 Publishing date:
16 December 2019
Content type:
Press release
VIENNA, 16 December 2019 – More than 120 national experts, representatives from international and regional organizations, the private sector, academia and civil society are exploring how to strengthen the resilience of 'soft' targets against terrorist attacks through public-private partnerships during a two-day OSCE-wide expert seminar, which opened today in Vienna...
Publishing date:
12 December 2019
A two-day expert meeting on how to address the digital dimensions of violent extremism in Central Asia opened on 12 December 2019 in Dushanbe for some 70 experts from all the Central Asian states and Afghanistan. The participants include representatives of law enforcement agencies, relevant state institutions, the ICT industry, civil society, youth organizations, academia, and the media...
Publishing date:
6 December 2019
A three-day training course aimed at further strengthening the capacity of Uzbekistan to counter terrorist financing was organized in Tashkent from 4 to 6 December 2019...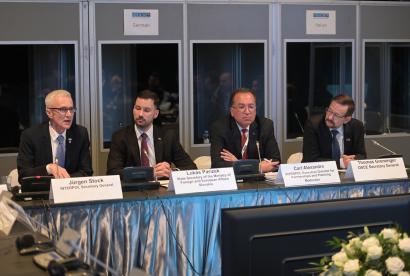 Publishing date:
5 December 2019
Content type:
Press release
BRATISLAVA, 5 December 2019 – A high-level side event on "Border Security and Counter-Terrorism" was held today on the margins of the OSCE Ministerial Council in Bratislava. The panel discussion focused on the long-standing co-operation between the OSCE and INTERPOL and was attended by high-level representatives of the two organizations.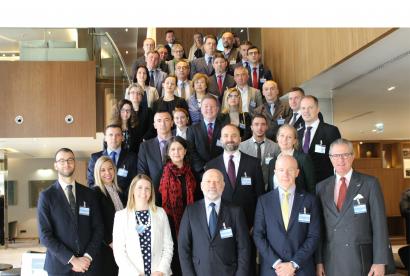 Publishing date:
20 November 2019
How to strengthen critical infrastructure against terrorist attacks is being explored at a three-day regional expert workshop for national representatives from eight OSCE participating States in South-Eastern Europe, which opened on 19 November 2019 in Skopje...