News and press releases from the OSCE's global activities.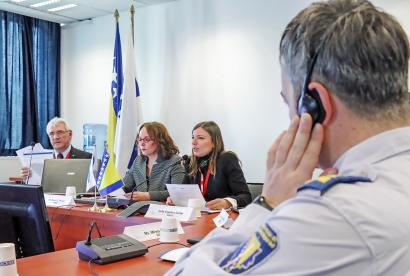 Publishing date:
21 February 2020
A five-day training course on the identification of forged documents and verification of persons' identities for members of the Border Police of Bosnia and Herzegovina (BiH) concluded on 21 February 2020 in Sarajevo. The event was organized jointly by the Border Security and Management Unit of the OSCE Transnational Threats Department and the OSCE Mission to BiH...
Publishing date:
20 December 2019
The OSCE Secretariat and the International Civil Aviation Organization (ICAO), agreed to strengthen their co-operation on facilitating air transport and enhancing border security in a Memorandum of Understanding signed on 21 November 2019...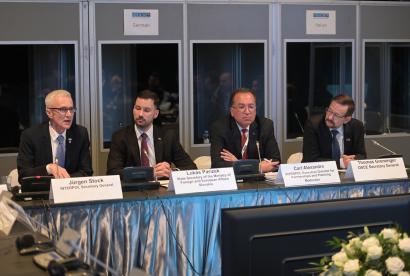 Publishing date:
5 December 2019
Content type:
Press release
BRATISLAVA, 5 December 2019 – A high-level side event on "Border Security and Counter-Terrorism" was held today on the margins of the OSCE Ministerial Council in Bratislava. The panel discussion focused on the long-standing co-operation between the OSCE and INTERPOL and was attended by high-level representatives of the two organizations.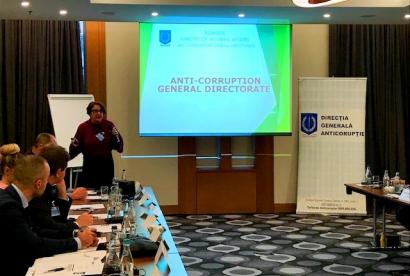 Publishing date:
26 November 2019
Best practices in conducting undercover operations to investigate corruption at border crossings were explored during a working visit of more than 30 members of the Regional Anti-corruption Platform from Albania, Bosnia and Herzegovina, Moldova, Montenegro, North Macedonia, Serbia and Ukraine to the Anti-corruption General Directorate of Romania's Interior Ministry in Bucharest on 25 and 26 November 2019...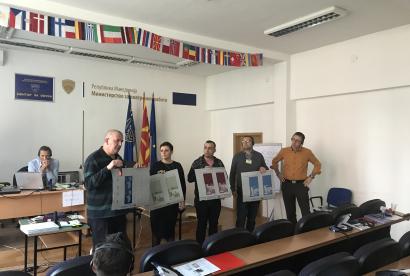 Publishing date:
18 November 2019
An OSCE train-the-trainers course on detecting forged travel documents and imposters concluded on 15 November 2019 in Skopje, North Macedonia...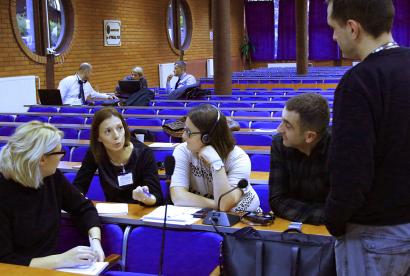 Publishing date:
14 November 2019
The OSCE Mobile Training Team delivered an interactive training course on the identification of foreign terrorist fighters (FTFs) for 25 first- and second-line Serbian border officers as well as officials of the country's Security Information Agency from 12 to 14 November 2019 in Belgrade...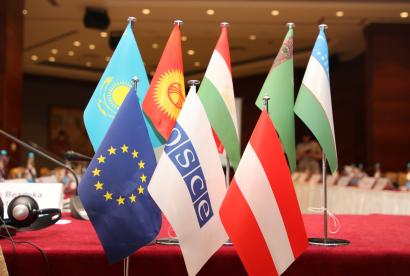 Publishing date:
7 November 2019
The OSCE, in co-operation with the Government of Kazakhstan, concluded a two-day Central Asian Border Management Initiative (CABMI) conference on 6 November 2019 in Almaty. More than 30 participants gathered to discuss the achievements and challenges of border management in the region...