News and press releases from the OSCE's global activities.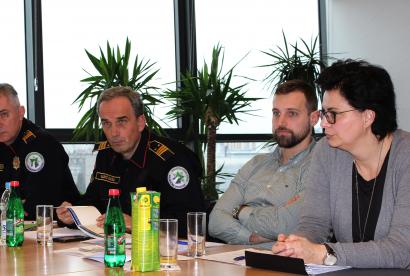 Publishing date:
8 March 2018
How to set up a national Advance Passenger Information (API) system to detect and deter the movement of foreign terrorist fighters was the focus of a four-day consultation between the OSCE and relevant Montenegrin authorities, which concluded in Podgorica on 8 March 2018...
Publishing date:
18 December 2017
An OSCE-supported feasibility study for academic police studies according to the Bologna Standards of Academic Education, which evaluates the potential for the success and sustainability of the current Montenegrin police education system, was presented at a workshop hosted by the OSCE Mission and the Police Academy of Montenegro on 14 December 2017 in Podgorica.
Publishing date:
5 December 2017
The OSCE Mission to Montenegro, in co-operation with the Interior Ministry's Police Forensics Centre, organized a regional workshop on Forensic Information Technologies for 15 digital forensics experts from Bosnia and Herzegovina and Montenegro on 5 and 6 December 2017 in Danilovgrad...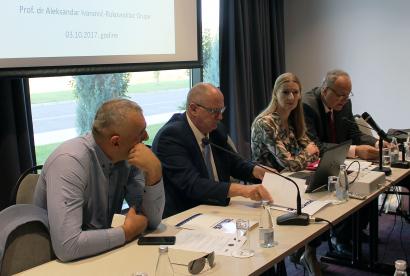 Publishing date:
4 October 2017
Podgorica, 4 October 2017 – Forensic evidence and the application of modern forensic standards in the judiciary were the focus of an OSCE-supported seminar held on 3 and 4 October in Podgorica. Particular emphasis was placed on the treatment of evidence, forensic analytics, explosions, DNA analysis and crime scene investigation.
Publishing date:
27 February 2017
The newly-appointed Head of OSCE Mission to Montenegro, Ambassador Maryse Daviet met with the country's Interior Minister Mevludin Nuhodzic in Podgorica on 22 February 2017, and assessed the co-operation between the Mission and the Ministry as successful, emphasizing that Montenegro has made strong progress in reforms. She expressed the Mission's readiness to continue supporting Montenegro's democratic development...
Publishing date:
6 October 2016
An OSCE-supported regional roundtable discussion on promoting police integrity brought together some 30 professionals from the police training institutions and the agencies involved in integrity planning and management on 3-4 October 2016 in Danilovgrad, Montenegro...
Publishing date:
31 August 2016
Content type:
Press release
PODGORICA, 31 August 2016 – A two-day workshop aimed at strengthening cross-border co-operation in addressing irregular migration-related crimes in the Western Balkans opened today in Podgorica bringing together policy-makers and law enforcement officials from relevant bodies in the region as well as representatives of international and regional organizations...