News and press releases from the OSCE's global activities.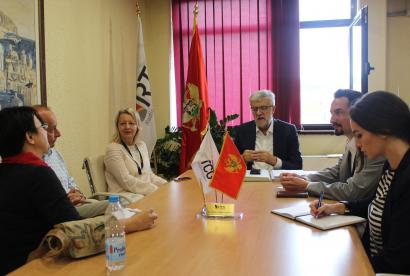 Publishing date:
31 July 2019
To support Montenegro's public service broadcaster RTCG in its ongoing process of enhancing its professionalism and digitalization, the OSCE Mission to Montenegro organized an in-house training for RTCG staff in Podgorica from 29 July to 2 August 2019 with Stephen Herrmann, the former editorial director of the BBC's Monitoring service...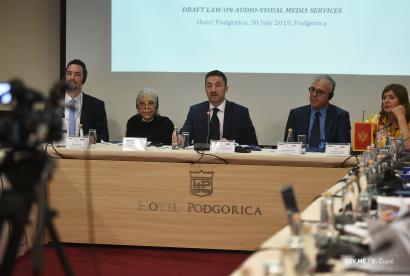 Publishing date:
30 July 2019
A public consultation was organized today in Podgorica by the Ministry of Culture of Montenegro, with the support of the OSCE Mission to Montenegro, the Council of Europe and the European Union (EU) Delegation to Montenegro on the proposal for the law on Audio-Visual Media Services. Participants included representatives of media companies and NGOs dealing with issues related to media...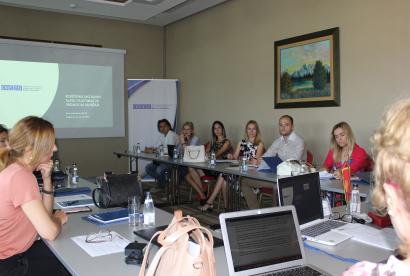 Publishing date:
23 July 2019
The use of digital tools and platforms for promoting content to the general public is the topic of a five-day training course for employees of the Institution of the Protector of Human Rights and Freedoms of Montenegro and the Agency for Electronic Media, which began on 22 July 2019 in Podgorica. The course is organized by the OSCE Mission to Montenegro...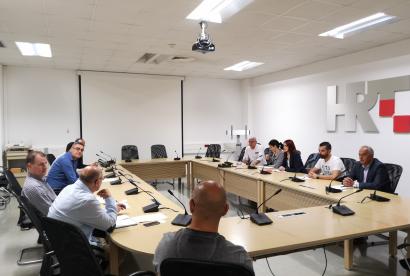 Publishing date:
11 July 2019
ZAGREB, 11 July 2019 – The OSCE Mission to Montenegro organized a study visit by the Public Service Broadcaster (RTCG) to the Croatian Radio-Television (HRT) on 10 and 11 July in Zagreb, in order to share experiences about digitalization – an ongoing process in RTCG...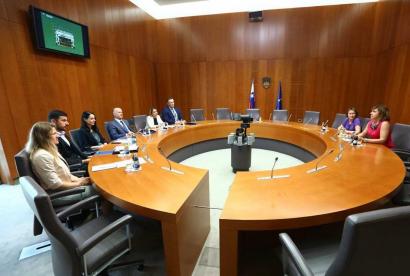 Publishing date:
10 July 2019
As part of ongoing activities with the country's parliament, the OSCE Mission to Montenegro organized a two-day study visit to Slovenia on 3 and 4 July, which aimed at further supporting bilateral co-operation between the two parliaments. The main topic of the visit was performance management and sharing best practices...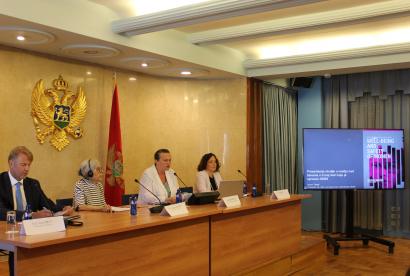 Publishing date:
8 July 2019
Content type:
Press release
PODGORICA, 8 July 2019 – The OSCE Mission in Montenegro and the OSCE Gender Section presented today the results of an OSCE survey that shows that social norms and attitudes contribute to gender inequality and violence against women, in the premises of the parliament during the 35th session of the Gender Equality Committee. The survey also showed that there is a sound legal framework for combating violence against women in Montenegro, but that it needs to be updated and fully implemented.
Publishing date:
5 July 2019
Representatives of the Montenegrin State Election Commission (SEC) visited their Slovenian counterparts in Ljubljana from 3 to 5 July 2019 to hear about the country's experiences of administering local and parliamentary elections...