News and press releases from the OSCE's global activities.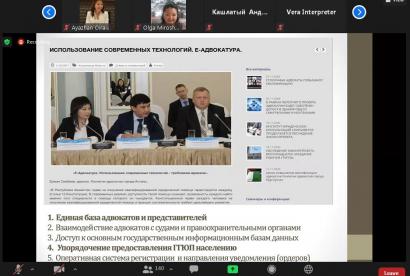 Publishing date:
27 November 2020
The OSCE Programme Office in Nur-Sultan, in co-operation with the National Bar Association and NGO Legal Policy Research Centre, organized the fifth National Forum of Defence Lawyers on 27 November 2020...
Publishing date:
26 November 2020
Content type:
Daily report
Summary The SMM recorded one ceasefire violation in Donetsk region and four in Luhansk region. In the previous reporting period, it recorded five ceasefire violations in Donetsk region and none in Luhansk region. The Mission continued monitoring the disengagement areas near Stanytsia Luhanska,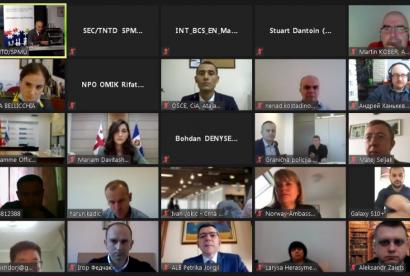 Publishing date:
26 November 2020
The Strategic Police Matters Unit of the OSCE's Transnational Threats Department (SPMU) presented the achievements and lessons learned from the four-year extra budgetary project on Intelligence-led Policing (ILP) during the project's concluding conference on 26 November 2020...
Publishing date:
26 November 2020
Conciliation as a flexible method for the peaceful settlement of disputes was the focus of a webinar held on 13 November 2020, and the launch of the book, Flexibility in International Dispute Settlement – Conciliation Revisited, which was edited by Christian Tomuschat (former President of the Court of Conciliation and Arbitration within the OSCE and Member of the Court's current Bureau) and Marcelo Kohen (Professor of International Law at the Graduate Institute of International and Development Studies in Geneva)...
Publishing date:
26 November 2020
Content type:
Spot report
On 26 November at 07:19 (Moscow time), the ninety-eighth Russian convoy arrived at the Donetsk Border Crossing Point (BCP). A total of seven vehicles were checked by Russian Federation border guards and customs officers prior to their crossing into Ukraine. All seven vehicles had crossed back into the Russian Federation by 17:04 on 26 November...
Publishing date:
26 November 2020
The importance of the social re-use of assets recovered from organized crime and corruption as a public good, and the potential lever it creates to reduce crime and corruption was the focus of an online workshop the OSCE held for participants from Albania on 24 November 2020. The event brought together law enforcement practitioners and representatives of the Agency for the Administration of Seized and Confiscated Assets, local and international civil society organizations and academia...
Publishing date:
26 November 2020
Enhancing economic connectivity perspectives and the operationalization of Euro-Asian inland transport links (EATL) were the focus of virtual consultations held by the OSCE and the UN Economic Commission for Europe (UNECE) on 26 November 2020...