News and press releases from the OSCE's global activities.
Publishing date:
24 July 2020
As part of its ongoing series to discuss Uzbekistan's State Programme for the year 2020, the OSCE Project Co-Ordinator in Uzbekistan on 23 July 2020 co-organized a third online discussion, this time focused on strengthening the national Parliament, increasing the role of political parties, and reforming state and public governance...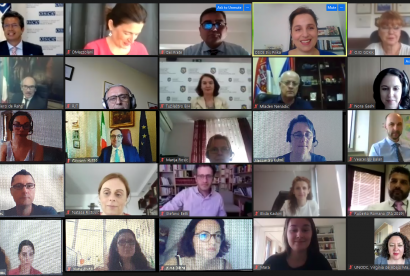 Publishing date:
9 July 2020
The OSCE Transnational Threats Department (TNTD), the Office of the Co-ordinator of OSCE Economic and Environmental Activities (OCEEA) and the OSCE Mission to Serbia organized a webinar on the exploitation of the COVID-19 pandemic by organized crime groups on 8 July 2020.
Publishing date:
7 July 2020
Content type:
Press release
VIENNA/TIRANA, 7 July 2020- Corruption is an issue that touches us all. We need to move from political declarations to effective action, said OSCE Chairperson-in-Office, Albania's Prime Minister and Minister for Europe and Foreign Affairs, Edi Rama, when remotely opening a high-level conference "Good governance and the fight against corruption in the digital era" in Vienna...
Publishing date:
8 May 2020
Content type:
Press release
COPENHAGEN, 8 May 2020 – Significant efforts must be made to ensure that coronavirus-related emergency public spending measures adhere to the highest levels of transparency and principles of good governance, the OSCE Parliamentary Assembly's Special Representative on Fighting Corruption, Irene Charalambides (MP, Cyprus), said today. She noted that with governments taking a series of important decisions and allocating enormous sums of money to prop up the economy, legally prescribed procurement procedures must be followed...
Publishing date:
23 April 2020
Content type:
Press release
TIRANA/COPENHAGEN/VIENNA/WARSAW/THE HAGUE, 23 April 2020 – The International Day of Multilateralism and Diplomacy for Peace tomorrow will be marked with a heightened appreciation for the importance of comprehensive security and greater sense of urgency for the need to strengthen international co-operation, said the Chair of the OSCE Permanent Council and heads of OSCE institutions in a statement today...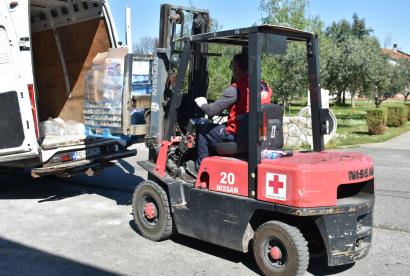 Publishing date:
17 April 2020
The OSCE Mission to Montenegro procured and handed over food and hygiene items for babies to the Red Cross of Montenegro to be distributed to families in need...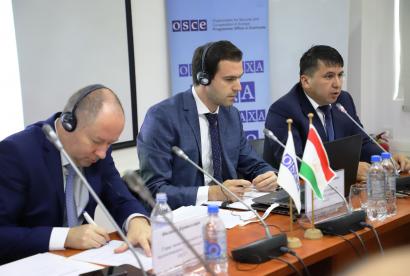 Publishing date:
12 March 2020