News and press releases from the OSCE's global activities.
Publishing date:
31 January 2019
TIRANA, 31 January 2019- Transparency International published the results of its Corruption Perceptions Index (CPI) 2018 ranking Albania at place 99 among the 180 countries and territories included in the index.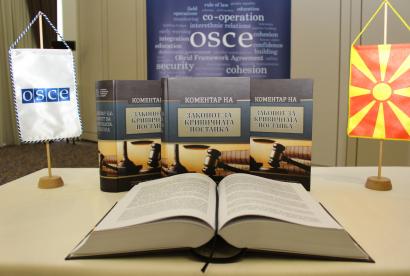 Publishing date:
20 December 2018
The OSCE Mission to Skopje presented today a Legal Commentary on the Law on Criminal Procedure, the first of its kind, prepared by a group of legal experts that will help lawyers, judges and prosecutors apply the Law in a better and more uniform fashion in the courts.
Publishing date:
20 December 2018
A two-day train-the-trainer course aimed at strengthening the capacity of Albania to disrupt the financing of terrorist networks was held on 18 and 19 December 2018 in Vienna...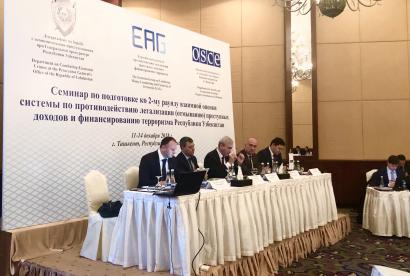 Publishing date:
14 December 2018
Countering money laundering and the financing of terrorism was the focus of a workshop for regulators and policymakers organized by the OSCE Project Co-ordinator in Uzbekistan with the co-operation of the Department on Combating Economic Crimes under the General Prosecutor's Office of Uzbekistan and the Eurasian Group on Combating Money Laundering and Financing of Terrorism (EAG) from 11 to 14 December 2018 in Tashkent...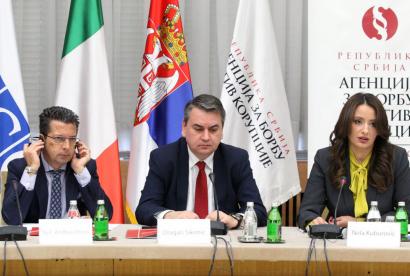 Publishing date:
14 December 2018
More than 100 high-level officials from South-Eastern Europe dealing with preventing corruption, together with senior representatives of Serbian institutions, civil society organizations and the media gathered for a regional conference in Belgrade on 13 and 14 December 2018 to mark International Anti-Corruption Day...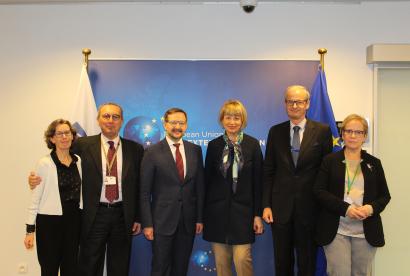 Publishing date:
13 December 2018
Improving institutional interaction and furthering co-operation between the OSCE and the EU in areas of common interest across all three OSCE security dimensions – politico-military, economic and environmental and human – was the focus of the first-ever EU–OSCE annual high-level meeting, held on 12 December in Brussels.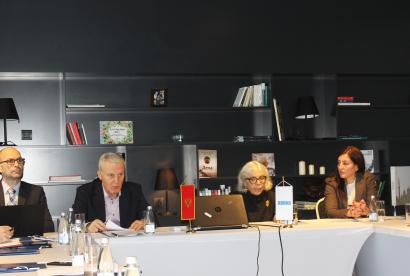 Publishing date:
10 December 2018
Montenegro's draft National Strategy on preventing and combating terrorism, money laundering and terrorist financing 2019-2022 and the related Action Plan were reviewed at a workshop organized by the OSCE Mission to Montenegro and the country's National Security Council on 10 December 2018 in Podgorica...