News and press releases from the OSCE's global activities.
Publishing date:
16 June 2022
Dominique Waag, Head of the OSCE Mission to Montenegro and Maja Jovanović, Acting Supreme State Prosecutor, signed a Memorandum of Understanding on 16 June 2022.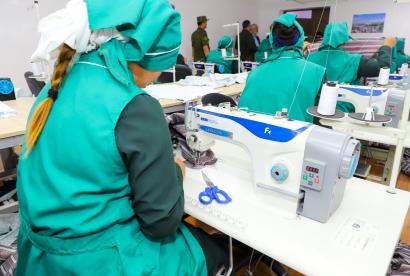 Publishing date:
13 June 2022
The OSCE Programme Office in Dushanbe (Office) supported the Main Prison Department under Tajikistan's Ministry of Justice to inaugurate a production unit and medical room in the female prison in Nurek district on 10 June 2022. The Acting Head of the OSCE Programme Office in Dushanbe, Ambassador Vuk Zugic, and the Head of the Main Prison Department under Tajikistan's Justice Ministry, General Mansurjon Umarov, attended the official opening ceremony.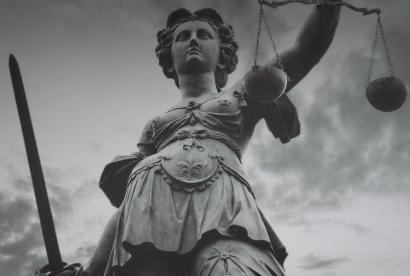 Publishing date:
8 June 2022
The OSCE Mission to Bosnia and Herzegovina (Mission) supported the Bosnia and Herzegovina (BiH) High Judicial and Prosecutorial Council (HJPC) conferences of chief prosecutors and of court presidents, organized in Teslić on 7 and 8 June. During these conferences, representatives of the BiH judiciary discussed the fight against corruption and organized crime, the appointment and accountability of judicial office holders, judicial efficiency, and other challenges they face.
Publishing date:
2 June 2022
The OSCE Mission to Bosnia and Herzegovina (the Mission) in the period from March to May 2022 supported the Ministry of Justice of BiH in the organization of five consultative meetings across the country on the Draft Justice Sector Reform Strategy 2021-2027 (Strategy). These meetings were part of the wider process designed to resolve stagnation around justice sector reform and advance the adoption of the Strategy, while also enabling more inclusive and informed participation of relevant actors. These also aimed to encourage key authorities to support the implementation of the Strategy, including in providing the required financial resources.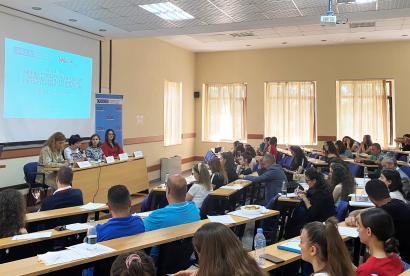 Publishing date:
27 May 2022
Around 80 students from the University of Korça participated in a Youth Talk session focused on the issue of missing persons during the Communist regime, on 26 May 2022. The event – organized by the OSCE Presence in Albania and its Youth Advisory Group – aimed at increasing youth engagement in the
Publishing date:
24 May 2022
On 24 May, the OSCE Presence in Albania wrapped up a three-day training programme for 16 newly selected and vetted National Bureau of Investigation (NBI) investigators. The training programme aimed at boosting up the overall capacities of the newly-established NBI to conduct criminal investigations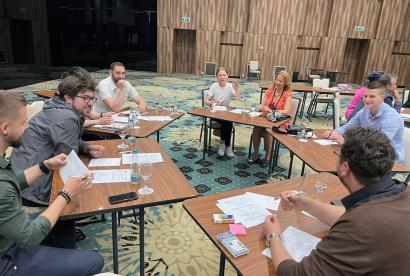 Publishing date:
19 May 2022
The social re-use of confiscated assets was the focus of three training events held by the OSCE and the Center for Civil Society Promotion (CPCD) in Bosnia and Herzegovina. The events were held on May 13 (Sarajevo), 16 (Tuzla) and 17 (Banja Luka). The 80 participants from civil society organizations had the opportunity to reflect on how they can contribute to the fight against organized crime and corruption and discussed which mechanisms civil society can effectively use to implement projects on social re-use.