News and press releases from the OSCE's global activities.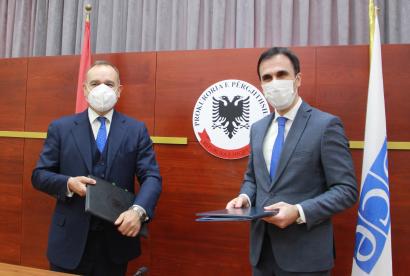 Publishing date:
13 April 2021
Vincenzo Del Monaco, Head of the OSCE Presence in Albania and Albania's General Prosecutor Olsian Çela signed a Memorandum of Understanding on 13 April 2021 with the aim of formalizing and further strengthening co-operation between the two institutions. The Memorandum will facilitate understanding and interaction on implementing future project activities...
Publishing date:
29 March 2021
An OSCE-supported online training webinar on the protection of whistleblowers concluded in Nur-Sultan on 26 March 2021. The OSCE Programme Office in Nur-Sultan organized the event in partnership with the Anti-corruption Agency of Kazakhstan...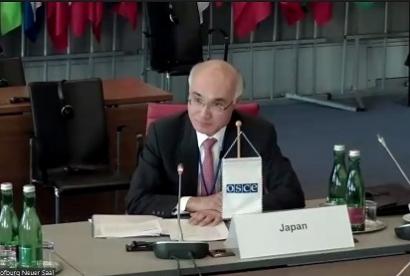 Publishing date:
26 March 2021
Content type:
Press release
VIENNA, 26 March 2021 – Good governance and the rule of law are fundamental to economic growth, political stability, and security in the OSCE region and Asian Pacific, according to participants at the OSCE Asian Partners for Co-operation Group discussion, the first under the Albanian Chair, organized in partnership with Japan...
Publishing date:
23 March 2021
Content type:
Press release
SARAJEVO, 23 March 2021- The OSCE Mission to Bosnia and Herzegovina (BiH) published today the report The Institution of Additional Judges as a Potential Threat to Judicial Independence in BiH.
Publishing date:
22 March 2021
Content type:
Press release
STRASBOURG/WARSAW, 22 March 2021 – Kyrgyzstan's draft constitution would result in a complete change of the country's constitutional order if adopted and raises grave concerns over the lack of respect for the principles of the rule of law, separation of powers, and inherent lack of checks and balances, the OSCE Office for Democratic Institutions and Human Rights (ODIHR) and the Venice Commission of the Council of Europe said in a joint legal opinion.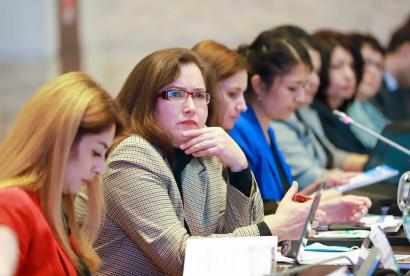 Publishing date:
9 March 2021
A roundtable event to discuss and co-ordinate activities on the effective implementation of the National Strategy on Penal Reform for 2020-2030 took place on 4 March 2021 in Dushanbe.
Publishing date:
23 February 2021
The OSCE Presence in Albania organized an online workshop, on 22 February 2021, to discuss lustration policies and processes in Albania since the collapse of the dictatorship 30 years ago. The event called "Lustration in Albania: The past and the future" – part of the Presence's work in the field of the transitional justice – brought together national and international institutions, experts and practitioners, as well as lecturers and students from the public University of Tirana and private universities...